"Being part of Grant Thornton strengthens our professional reputation as a solid basis for further development in Russia and round the world. Trust is our main asset and our main competitive advantage. This trust has enabled us to maintain our leadership in the industry and market for so many years. And above all, for any business, trust is the foundation for growth."
Sergey Shapiguzov, Managing partner
We are Grant Thornton Russia
FBK is a former member of the PKF International network. The firm's 21 partners and 486 staff are led by Sergey Shapiguzov. Currently, the firm has revenues of around US$21.2 million, with 20% from advisory, 30% from tax and 50% from assurance.
Fast figures
US$21.2
million
Revenue

Global strength
Grant Thornton is one of the world's leading organisations of independent assurance, tax and advisory firms. With more than 53,000 Grant Thornton people, across over 135 countries, we are focused on making a difference to clients, colleagues and the communities in which we live and work.

Why Grant Thornton
FBK is one of the leading brands in the Russian accounting and consulting market and is consistently ranked among the top firms in Russia, providing services to 30 of the country's 100 largest companies.
Awards
Grant Thornton is an award-winning globally recognised professional services network. Here are some of our awards:

MCA Project of the year 2015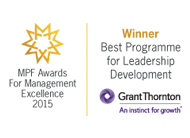 Best Programme for Leadership Development in 2015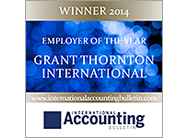 IAB Employer of the year 2014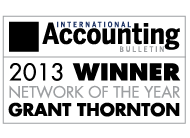 Global network of the year 2013