"We maintain a leading position in the delivery of professional services in El Salvador. This is made possible by recruiting highly qualified professionals trained by the firm. We combine ability with experience, which allows our clients to achieve their objectives in a fast and efficient manner."
Jaime Perez, Managing partner
We are Grant Thornton El Salvador
We began in 1973 as a local firm and became a member of the Grant Thornton global organisation in 1998. In 2007, the firm joined with another leading firm that had been running since the 1950s. Grant Thornton El Salvador currently has four partners, each specialising in different solutions.
Fast figures
US$0.84
million
Revenue
Fast figures
53
Personnel

Global strength
Grant Thornton is one of the world's leading organisations of independent assurance, tax and advisory firms. With more than 53,000 Grant Thornton people, across over 135 countries, we are focused on making a difference to clients, colleagues and the communities in which we live and work.

Why Grant Thornton
Our mission is to provide high-quality services with a team of responsible, proactive and efficient professionals, as well as keeping loyal, respectful and friendly relationships with all our clients.
Delivering tangible solutions to clients is our core commitment. We achieve this through a broad range of specialised services aimed at optimising your businesses.
Awards
Grant Thornton is an award-winning globally recognised professional services network. Here are some of our awards:

MCA Project of the year 2015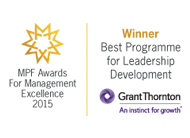 Best Programme for Leadership Development in 2015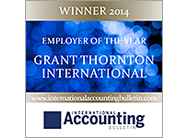 IAB Employer of the year 2014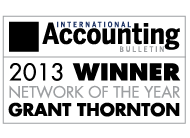 Global network of the year 2013