"We believe that the quality of our professional services should consistently exceed the client's expectations. To achieve this objective, we have employed and trained a large number of specialised professionals of the highest calibre to serve our clients."
Abdullah M Al-Basri, Managing partner
We are Grant Thornton Saudi Arabia
Aldar Audit Bureau (Abdullah Al Basri & Co.) is one of the leading professional firms in Saudi Arabia, providing a wide range of professional services. Our practice is multi-faceted, offering audit, advisory, taxation, training and management consultancy services. Our services meet the highest levels of professionalism in accordance with local accounting and auditing standards, the International Financial Reporting Standards and other international standards on auditing.
Fast figures
US$11.9
million
Revenue

Global strength
Grant Thornton is one of the world's leading organisations of independent assurance, tax and advisory firms. With more than 53,000 Grant Thornton people, across over 135 countries, we are focused on making a difference to clients, colleagues and the communities in which we live and work.

Why Grant Thornton
We have a large base of clients with whom we work in close partnership. We add strategic value to these businesses by providing outstanding customer service, along with professional and practical support. This instinct for growth differentiates us from our competitors.
Awards
Grant Thornton is an award-winning globally recognised professional services network. Here are some of our awards:

MCA Project of the year 2015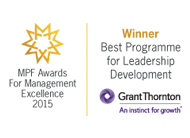 Best Programme for Leadership Development in 2015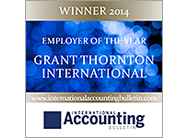 IAB Employer of the year 2014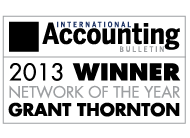 Global network of the year 2013