"We employee enthusiastic and proactive teams in the fields of audit assurance, consulting, tax and specialist advisory services. The high-level professionalism of our staff ensures the consistent high quality of the services we provide."
Nikica Kolundzija, Managing partner
We are Grant Thornton Serbia
Grant Thornton Serbia was founded in 2000 and became a member firm of Grant Thornton in January 2010. Grant Thornton Serbia comprises Grant Thornton Revizit doo (audit firm) and Grant Thornton BC Consulting doo (advisory and consulting services). We offer audit, consulting and advisory services to privately held businesses and their shareholders, as well as to capital market-focused and public interest entities.
Fast figures
US$0.7
million
Revenue

Global strength
Grant Thornton is one of the world's leading organisations of independent assurance, tax and advisory firms. With 47,000 Grant Thornton people, across more than 130 countries, we are focused on making a difference to clients, colleagues and the communities in which we live and work.

Why Grant Thornton
The firm has a wide range of clients, from captive insurance companies, insurance managers and mutual funds, to local corporations. The services we provide reflect this diversity: in addition to a full range of auditing and accounting functions, the firm also offers specialised services required to conduct business in a low tax jurisdiction.
Awards
Grant Thornton is an award-winning globally recognised professional services network. Here are some of our awards:

MCA Project of the year 2015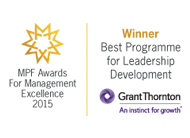 Best Programme for Leadership Development in 2015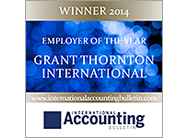 IAB Employer of the year 2014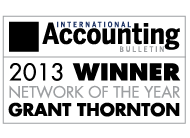 Global network of the year 2013