Our firm in Peru left the Grant Thornton global network on 22 September, 2018.
We have worked closely with the firm to ensure their departure from the network is as seamless as possible.
Any enquires regarding the firm should be directed to Winston Romero, director – Americas, network capabilities.

Global strength
Grant Thornton is one of the world's leading organisations of independent assurance, tax and advisory firms. With more than 50,000 Grant Thornton people, across over 135 countries, we are focused on making a difference to clients, colleagues and the communities in which we live and work.

Why Grant Thornton
We invest in our staff and the right resources to create innovation and energy to best serve dynamic organisations. We are proactive in providing in-depth analysis and ideas that reflect the changes that our clients face
Awards
Grant Thornton is an award-winning globally recognised professional services network. Here are some of our awards:

MCA Project of the year 2015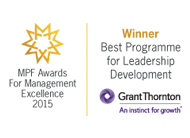 Best Programme for Leadership Development in 2015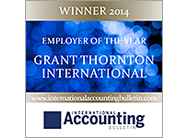 IAB Employer of the year 2014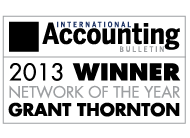 Global network of the year 2013