"Luxembourg is used by many global players as an ideal gateway to address the European market and it is our privilege to serve such players since many years. In doing this we always put our client's interests first. Our experience has shown that serving our clients well always leads to our own success."
Romain Bontemps - Managing partner
We are Grant Thornton Luxembourg
With our full range of professional services we count among the top six advisory and audit firms in Luxembourg, but if it came to a choice we'd rather be best than biggest. Our aim is to achieve excellence in everything we do and we take pride in the quality of our work. Integrity and honesty are at the heart of our business. We constantly strive at attracting and keeping the best people and much of our success comes from their greater dedication.
Fast figures
US$29.1
million
Revenue

Global strength
Grant Thornton is one of the world's leading organisations of independent assurance, tax and advisory firms. With more than 53,000 Grant Thornton people, across over 135 countries, we are focused on making a difference to clients, colleagues and the communities in which we live and work.

Why Grant Thornton
We are a flexible and independent firm of professionals offering a personalised and quality service geared to client needs and expectations. Our teams have multi-lingual, dynamic and friendly personnel who promise a timely and reliable response. We are also a multi-disciplinary firm that seeks to meet all tax and accounting needs in the most rapid, economic and professional way possible.
Awards
Grant Thornton is an award-winning globally recognised professional services network. Here are some of our awards:

MCA Project of the year 2015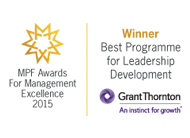 Best Programme for Leadership Development in 2015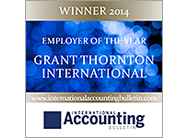 IAB Employer of the year 2014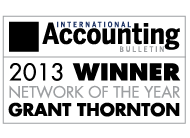 Global network of the year 2013