"We specialise in providing advisory services in connection with companies located in the Eastern Caribbean. Our clients span the globe and range from those seeking to recover value from a failed investment to those seeking to invest. We collaborate with our member firms across the globe to deliver what our clients want."
Mark McDonald, Managing director
We are Grant Thornton British Virgin Islands
We focus on recovery and reorganisation in the BVI. We collaborate with our existing Eastern Caribbean firms in Antigua and St Kitts & Nevis, which provide services to the four English-speaking countries of the Leeward Islands, St Lucia, which serves the four English-speaking countries of the Windward Islands, the Cayman Island member firms and Grant Thornton UK. The firm is led by Mark McDonald, managing director, who brings over 17 years' experience with R&R, and has a team of 10 staff.
Fast figures
US$4
million
Revenue

Global strength
Grant Thornton is one of the world's leading organisations of independent assurance, tax and advisory firms. With more than 53,000 Grant Thornton people, across over 135 countries, we are focused on making a difference to clients, colleagues and the communities in which we live and work.
Awards
Grant Thornton is an award-winning globally recognised professional services network. Here are some of our awards:

MCA Project of the year 2015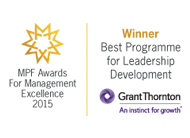 Best Programme for Leadership Development in 2015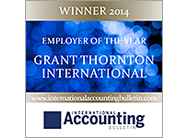 IAB Employer of the year 2014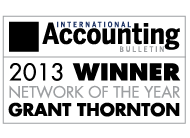 Global network of the year 2013