Our progressive thinkers offer services to help create, protect and transform value today, so you have opportunity to thrive tomorrow.
Related insights: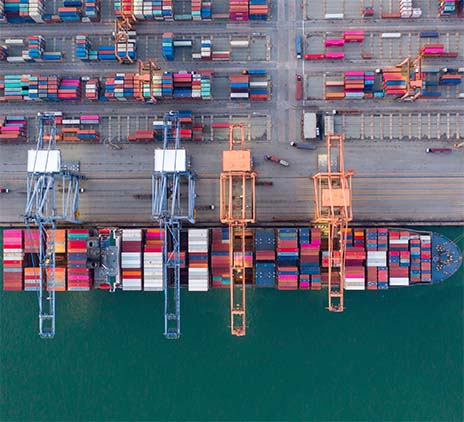 Our services can strengthen your business and stakeholders' confidence. You'll receive professionally verified results and insights that help you grow.
IFRS

The International Financial Reporting Standards (IFRS) are a set of global accounting standards developed by the International Accounting Standards Board (IASB) for the preparation of public company financial statements. At Grant Thornton, our IFRS advisers can help you navigate the complexity of financial reporting from IFRS 1 to IFRS 17 and IAS 1 to IAS 41.

Audit quality monitoring

Having a robust process of quality control is one of the most effective ways to guarantee we deliver high-quality services to our clients.

Global audit technology

We apply our global audit methodology through an integrated set of software tools known as the Voyager suite.
Related insights: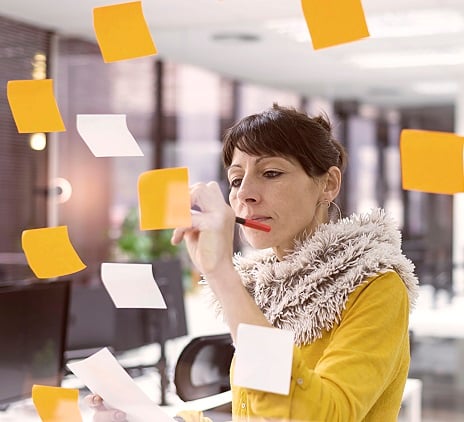 IFRS
IFRS Alerts
IFRS Alerts covering the latest changes published by the International Accounting Standards Board (IASB).
Our tax services help you gain trust and stay ahead, enabling you to manage your tax transparently and ethically.
Related insights: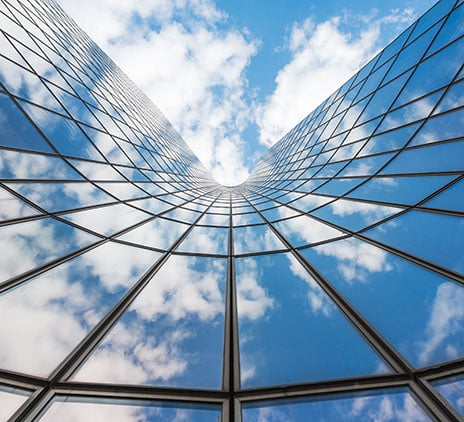 The Grant Thornton experience is built upon long-term relationships and a deep level of engagement to understand your business better. Our International Business Centres (IBCs) are at the core of making this happen.

Our IBC community comprise 36 internationally experienced professionals who are here to help you navigate the complexities of operating internationally. The team helps to deliver the right capabilities and specialists from across our global network of member firms, whilst maintaining a clear focus on what's most important to each client.

Our IBC team is focussed on helping clients navigate the challenges and issues faced when expanding into new international markets and in going beyond to provide the best experience of our international network.
Partner
Arnaldo Hasenclever
Arnaldo Hasenclever is Partner in Grant Thornton Argentina and director form the International Business Center of Grant Thornton LLP. He has a Degree in Public Accountancy from the Universidad de Buenos Aires (UBA) and has a specialization in Banking (career of 3 years during his residence in Germany). he/him/his
Partner - Audit & Assurance; IBC Director
Matt Adam-Smith
Matt is the International Business Centre Director for Australia and is passionate about supporting international client's needs, ensuring seamless service delivery globally through strong relationships with his counterparts across the global network.  Matt draws on over 30 years' experience with the firm in London and Sydney working with international clients and also a decade in senior leadership roles within the firm to ensure he brings together high quality, client centric, collaborative teams who can work effectively across borders with strong communication. he/him/his
International Managing Director
Antoniel Silva
Antoniel is a Partner in Grant Thornton Brazil - French Brazilian citizenship. Over a decade of experience providing multi-national clients BPO services. With fluency in Portuguese, English, Spanish and French, Antoniel provides strategic and operational oversight of BPO services. He strives to provide BPO operations levering best practices and technology to gain efficiencies to control costs. He has international professional experience between Europe, Asia and North and Latin America, as well experience as a volunteer at the French Red Cross with specific missions in Africa. he/him/his
Daniel has been working in audit and advisory for more than 33 years, with wide experience in Brazilian and international companies, capital market transactions, IPO & Debt, merger & acquisitions, and processes of organizational restructuring, focused on management of family companies, with accelerated growth, as well as in the development of an innovation program in the companies. As CEO, he is responsible for implementing and maintaining the strong culture and identity of Grant Thornton, and a governance and strategy focused on quality, clients, experience in the provision of services, ethics, transparency, people development, innovation and risk management. he/him/his
Partner - Strategy and Transactions
Glória Lucena
Glória is Partner of Grant Thornton's Strategy and Transaction practice and an International Business Center Director. She holds an MBA from University of Virginia's Darden School of Business, with a major focus on corporate finance/investment banking and Global Business. Gloria has a bachelor´s degree in Accounting from Trevisan Escola de Negócios and in Business Administration from Universidade Presbiteriana Mackenzie.Glória has over 14 years of experience working with accounting and finance. She has worked with accounting, audit and transaction advisory services. Her experience in transactions includes projects in Europe, Americas and Asia. Glória has led due diligence engagements, sell-side and buy-side, for companies in different industries (consumer goods, third sector, manufacturing of auto parts, among others). She has been responsible for several due-diligence processes in live M&A deals with Brazilian target companies, and both national and international buyers. She has had extensive interactions with sell-side investment banks, M&A boutiques and Legal advisory firms. She has also participated in carveout projects with analysis on standalone costs and FTEs needs with GT US. she/her/hers
Audit Partner and IBC Director
Ricardo Akira Matsunaga
Ricardo Akira is the IBC (International Business Center) Director in Brazil, being the focal point for developing global relationships and business for Grant Thornton International. Ricardo has more than 21 years of professional experience in auditing, accounting and finance areas. From 2006 to 2009, was transferred to the United States of America, obtaining specialization in USGAAP (United States Generally Accepted Accounting Principles), providing public accounting services for public and private companies. Also participated in an International Audit Exchange Program in Australia (Melbourne), obtaining specialization in IFRS (International Financial Reporting Standards), providing public accounting services for public and private companies.
As a partner in Grant Thornton Canada's international tax practice, Alex has spent over 20 years providing services to multinational clients investing into and out of Canada. This includes dealing with cross-border acquisitions and divestitures, structured financing and cash repatriation strategies, as well as assisting foreign-based multinationals in the development of worldwide tax minimisation plans. It also enabled Alex to work with businesses across numerous sectors, including retail, automotive, media, mining, engineering, printing and software and technology. he/him/his
Senior Director, International Business Center
Valérie Verdoni
With over 15 years of assurance and advisory experience with private and public companies with international operations, Valérie leads RCGT's International Business Center (IBC) since 2017. The RCGT IBC acts as a catalyst for Canadian companies seeking international growth as well as for international companies seeking to expand to Canada. With her experience in international business and her structured and rigourous approach, Valérie regularly builds and orchestrates teams of multidisciplinary and intercultural experts in order to effectively carry out internationalization projects within established timelines. Valérie also stands out by her extensive knowledge of local and international expertise within the Grant Thornton family, her ability to properly identify needs, risks and potential issues that may arise during an internationalization project and her cultural sensitivity. she/her/hers
Selling into, supplying or setting up operations in China can be a step into the unknown. At Grant Thornton, we have the experience to guide you. As our China International Business Centre director, Ann can help co-ordinate access to international teams, resources and global delivery, while also helping you forge valuable trading relationships in the Chinese market. she/her/hers
Partner
Mathieu Devillers
Mathieu is responsible for the International Business Advisory Services department (IBAS) dedicated to assisting global companies in their international development working both in and out of France. He heads a team for Grant Thornton France which deals with all matters concerning local compliance (bookkeeping, tax, payroll, reporting, statutory accounts) and helps his clients grow internationally (coordinating services, connecting with other member firms and financial advisory). His team has developed strong foreign desks for China, Japan, Canada and Germany, and counts people from more than 10 nationalities. he/him/his
Partner - Audit & Assurance; IBC Director
Vianney Martin
Vianney is an International Business Center Director for Grant Thornton France. In daily collaboration with the international firms of the Grant Thornton network, his role is to identify the resources needed by clients based in other countries. His main responsibilities cover the referral unit in Paris and in this capacity is responsible for the audit of French subsidiaries for several foreign groups, particularly from the USA, the United Kingdom, Germany, Spain and Japan. he/him/his
Partner - Audit & Assurance; IBC Director
Torsten Schrimpf
As an IBC Director for Grant Thornton Germany, Torsten is a contact partner for our international network and for enquiries on international cooperation. He mainly works in the fields of audit and audit-related advice. With over 20 years of experience working with the Grant Thornton network, he is an asset to his international clients and colleagues striving for the perfect match wherever they want to go – and even beyond. Alongside working with clients, Torsten leads large international proposals and Germany's UK Desk. he/him/his
Load more
Find your local member firm
We have the capability you need, wherever you need it
With more than 62,000 people in over 138 countries, our network combines global scale and capability with local insights and understanding.
or, use my current location
Suggested local member firm
United States
9801

People

51

Offices

632

Partners