Digital risk
How to better manage digital risk
Cyber threats continue to soar. So what's the solution? Our advice is to build a wider 'digital risk' function which integrates data privacy and cyber security. But where should you start?
IFRS
Insights into IFRS 16
Are you ready for IFRS 16? This series of insights will help you prepare.
Tax
Say goodbye to the arm's length principle
After a slow and tentative start, the OECD's push for a solution on how to allocate and tax the profits from digital business is gathering momentum.
Technology, media & telecommunications

Home
International Business Report (IBR)
TMT outlook: Can tech spend buoyancy keep the industry airborne?
Uncertainty is mounting for technology, media and telecommunications (TMT) businesses amidst a turbulent economic and political backdrop, according to the latest research from Grant Thornton. But with businesses in other industries increasingly looking to new technologies as the path to transformation, this is also a time of opportunity. So how can the TMT industry ride out the turbulence and thrive?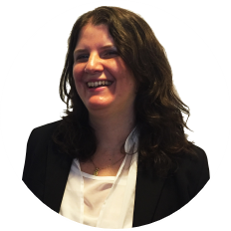 Matiana Behrends, people management director for Grant Thornton Argentina, outlines the challenges faced by business women in the region.

In Argentina, do you see a bias towards women being recruited for their proven ability, and men being recruited on their potential?
In Argentina, there is still bias against women. Not only we have to prove that we can do the job , but we also need to prove that we can handle our "other responsibilities" (taking care of others, being a housewife, etc), and that these won´t interfere with the job.
A young female profesional on her path to a leadership usually has to answer in job interviews questions such as: How old are you? Are you a mother? How old are your kids? How do you manage with work AND kids? All these questions imply that taking care of other people (babies, children and adults) is an exclusively female duty and also that they have to certify that they can handle both professional and personal responsibilities.
Do you believe that there are different ways to source talent that will create greater gender equality?
Of course. But I believe that an equal and flexible work enviroment will work magic in order to source and retain talent.
For instance, in Argentina, there are some issues that have to do with legislation that will lead to poor gender equality. Issues such as parenthood leave are extremely unequal (while men have around 15 days, women have three months paid, and an option to take an extra six months). So, we need equal opportunities for both women and men. If we can solve issues like that, talent sourcing will be more equal and women will be have same opportunities as men.
What I mean is that we don't need to create strategies to attract female talent such as flextime (which is very useful when properly applied), if we don´t review male and female roles in our society. What we need is to create a more equal and flexible enviroment (where all responsibilities are shared) for both men and women and that will be a huge catalyst to source and retain talent. That includes legislation, HR organisational policies and, more important, a culture change.
How can routes to career development and advancement be opened up to more women? Are there ways of making development opportunities more 'female friendly'?
We do have room for improvement here in Argentina. While there are a lot of HR initiatives that aim to create equal opportunities and a more diverse work enviroment, we still we need to work on legislation and organisational culture to make these policies real.
Besides that, women need to get sponsorship exposure and network opportunities that will allow them to choose and follow their career path.
In your opinion, what does a fully inclusive business culture look like?
A fully inclusive business culture includes men and women sharing decision making and leadership. It also includes a diverse enviroment (not only gender, but also age, nationalities, etc).

It also includes the way people are evaluated and promoted – by their profesional outcomes, and not their time spent at the office.

A fully inclusive business culture implies trust, honesty and open dialogue, where difference is not a disadvantage but a plus to innovate.
Read our Women in business report Return to Champions home page