Digital risk
How to better manage digital risk
Cyber threats continue to soar. So what's the solution? Our advice is to build a wider 'digital risk' function which integrates data privacy and cyber security. But where should you start?
IFRS
Insights into IFRS 16
Are you ready for IFRS 16? This series of insights will help you prepare.
Tax
Say goodbye to the arm's length principle
After a slow and tentative start, the OECD's push for a solution on how to allocate and tax the profits from digital business is gathering momentum.
Technology, media & telecommunications

Home
International Business Report (IBR)
TMT outlook: Can tech spend buoyancy keep the industry airborne?
Uncertainty is mounting for technology, media and telecommunications (TMT) businesses amidst a turbulent economic and political backdrop, according to the latest research from Grant Thornton. But with businesses in other industries increasingly looking to new technologies as the path to transformation, this is also a time of opportunity. So how can the TMT industry ride out the turbulence and thrive?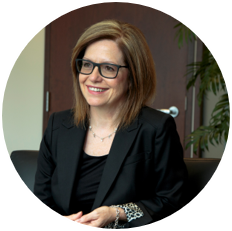 Sharon Healy, chief people and culture officer, Grant Thornton Canada LLP, on how organisations, leaders and individuals all need to embrace change.
As organisations, we need to strive to create an inclusive environment where each colleague is valued because of their unique difference. As leaders, it's critical that we develop the capability to tap into and unleash individual talent.
If we focus on groups and difference, we lose the opportunity to optimise the diverse strengths that everyone brings. As individuals, it's important to embrace our uniqueness, courageously ask for what we want and create opportunities to contribute/play to our strengths.
Read our Women in business report Return to Champions home page