Digital risk
How to better manage digital risk
Cyber threats continue to soar. So what's the solution? Our advice is to build a wider 'digital risk' function which integrates data privacy and cyber security. But where should you start?
IFRS
Insights into IFRS 16
Are you ready for IFRS 16? This series of insights will help you prepare.
Tax
Say goodbye to the arm's length principle
After a slow and tentative start, the OECD's push for a solution on how to allocate and tax the profits from digital business is gathering momentum.
Technology, media & telecommunications

Home
International Business Report (IBR)
TMT outlook: Can tech spend buoyancy keep the industry airborne?
Uncertainty is mounting for technology, media and telecommunications (TMT) businesses amidst a turbulent economic and political backdrop, according to the latest research from Grant Thornton. But with businesses in other industries increasingly looking to new technologies as the path to transformation, this is also a time of opportunity. So how can the TMT industry ride out the turbulence and thrive?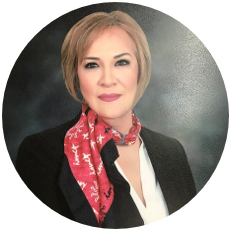 Leticia Hervert, president of the Mexican Institute of Public Accountants, answers our questions on what diversity looks like in the professional body.
Q: In your own business, what are the benefits you see from having teams with more gender diversity?
Most of my collaborators are women, and the experience I have working alongside men and women is that, by far, women are more dedicated, more observant, and tend to be more perfectionist in their labours, at every point during the process.
Q: How can routes to career development and advancement be opened up to more women? Are there ways of making development opportunities more 'female friendly'?
The opportunity for growth is proportional to the effort we make to achieve our objectives. Gender does not matter here or should not matter. I'm against saying that because of equality we should have a certain percentage of women in companies. It's good to have open doors in large companies, and that we break stereotypes – but because of work, effort, not just for a gender quota.
Q: What types of flexible working practices enable talent retention, specifically female talent?
Offering benefits greater than those established by law, a flexible schedule that allows people to meet the requirements of the company anywhere, not necessarily in the office: this is mobility. Companies need to keep in mind that for employees with a family it is also necessary to meet the needs of their children, and therefore be flexible in terms of absences, as long as they are justified and time is made up.
Q: What are the benefits of having an inclusive business culture?
Having a multidisciplinary team allows us to know and examine a single topic from different points of view, live together, learn to respect different opinions, enrich the concepts. Diversity is a very important issue for any modern company. We should all feel welcome, safe and free to be ourselves inside and outside the offices. Business needs to create a sense of commitment and belonging for a better performance.
Q: How does your organisation promote diversity within its ranks?
Most of my collaborators have been working with me since they were studying for their bachelor's degrees, and the company paid their university fees in exchange for good performance and academic average. In addition, we have non-discriminatory policies, which foster a culture of camaraderie and teamwork and results in an excellent work environment and economic growth for the company.
Read our Women in business report Return to Champions home page