Digital risk
How to better manage digital risk
Cyber threats continue to soar. So what's the solution? Our advice is to build a wider 'digital risk' function which integrates data privacy and cyber security. But where should you start?
IFRS
Insights into IFRS 16
Are you ready for IFRS 16? This series of insights will help you prepare.
Tax
Say goodbye to the arm's length principle
After a slow and tentative start, the OECD's push for a solution on how to allocate and tax the profits from digital business is gathering momentum.
Technology, media & telecommunications

Home
International Business Report (IBR)
TMT outlook: Can tech spend buoyancy keep the industry airborne?
Uncertainty is mounting for technology, media and telecommunications (TMT) businesses amidst a turbulent economic and political backdrop, according to the latest research from Grant Thornton. But with businesses in other industries increasingly looking to new technologies as the path to transformation, this is also a time of opportunity. So how can the TMT industry ride out the turbulence and thrive?
Removing bias, both in identifying and sourcing candidates and throughout your appointment and promotion processes, will help prevent women being recruited on current capability while men are recruited on potential.
Recruiting the best people is a challenge when they don't pursue top opportunities. The oft-quoted Hewlett Packard internal report, showing that men apply for a job when they meet 60% of the qualifications, but women apply only if they meet 100%, highlights the issue. However, it is not the candidates, but the process which is at fault, for not specifying what is required.[i] While Grant Thornton's 2018 research found that 71% of businesses had nondiscrimination policies in recruitment, businesses need to go beyond policy to create change.[ii]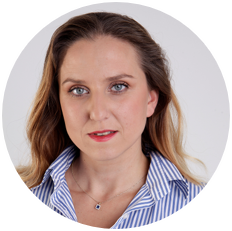 "We should try to limit or eliminate bias in the recruitment process and use language that doesn't discourage women from applying for a given position," says Dr Anna Zaroda-Dąbrowska, creator and leader of think tank Diversity Hub in Poland. "Research on the impact of language used in recruitment ads shows that the use of male pronouns, and words stereotypically associated with male management style, makes women feel excluded: they don't identify with the position and are less motivated to apply."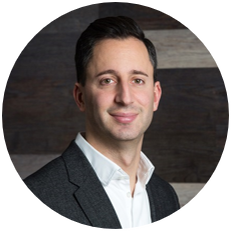 With gender-neutral advertising, a broad slate of candidates can be assembled. "Business leaders must look at the candidates being interviewed and insist they see a good mix of diverse candidates as part of the process," says Josh Graff, LinkedIn UK country manager. "At LinkedIn we've introduced a gender aware recruitment process, meaning that for every job we hire for we have a balanced candidate slate at the start of recruitment, women candidates are included in the shortlist, and we have gender balanced interview panels meeting the candidates."
Selection bias is a further hurdle: research by Catalyst shows that senior leaders' influence on talent management can yield new appointees who mirror the traits of the team that promoted them; and gender stereotyping occurs when organisations fail to integrate checks and balances that guard against gender bias.[iii]
Design your business's Blueprint for action:
Download the schematic [ 277 kb ]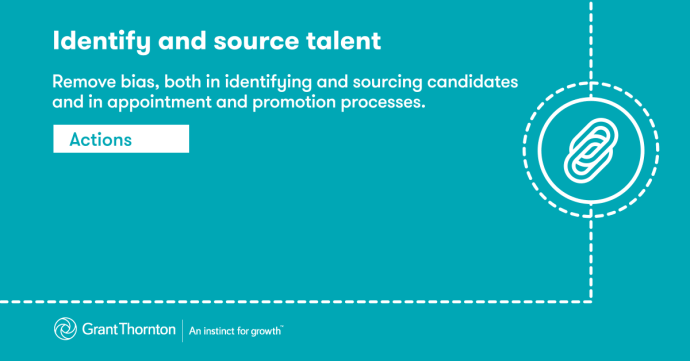 [i] The mix that matters: Innovation through diversity, Boston Consulting Group, 2017
[ii] Women in business: beyond policy to progress,
Grant Thornton, 2018
[iii] The great debate: Flexibility vs. face time – Busting the myths behind flexible work arrangements, Catalyst, 2013