Digital risk
How to better manage digital risk
Cyber threats continue to soar. So what's the solution? Our advice is to build a wider 'digital risk' function which integrates data privacy and cyber security. But where should you start?
IFRS
Insights into IFRS 16
Are you ready for IFRS 16? This series of insights will help you prepare.
Tax
Say goodbye to the arm's length principle
After a slow and tentative start, the OECD's push for a solution on how to allocate and tax the profits from digital business is gathering momentum.
Technology, media & telecommunications

Home
International Business Report (IBR)
TMT outlook: Can tech spend buoyancy keep the industry airborne?
Uncertainty is mounting for technology, media and telecommunications (TMT) businesses amidst a turbulent economic and political backdrop, according to the latest research from Grant Thornton. But with businesses in other industries increasingly looking to new technologies as the path to transformation, this is also a time of opportunity. So how can the TMT industry ride out the turbulence and thrive?
Diverse teams lead to better, more innovative business performance, critical in an increasingly complex world.
Despite a decades-long conversation, progress towards gender parity has been slow. Grant Thornton research shows that, while the global percentage of women in senior management hit 29% in 2019, in 2018 it was 24% – an identical figure to 2016, 2014 and 2007.[i]
It takes more than good intentions to create change: the business case for diversity must be convincingly argued. That case is clear: a study of 1,000 companies in 12 countries by McKinsey & Company found that organisations in the top 25% for gender diversity among executive leadership were likely to outperform on profitability (by 21%) and value creation (by 27%).[ii]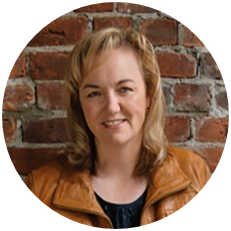 "Recent studies have shown that having a gender diverse workforce is a strategy for business growth," says Catherine Dahl, CEO and co-founder of Canadian software provider Beanworks. "An extra USD12 trillion could be added to global GDP by 2025 by simply creating gender-diverse workforces.[iii] Striving for a gender equal team or company board should be a top priority."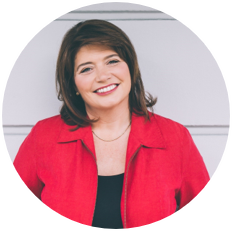 Danica Murphy, CEO of business consultancy Prism, believe leaders must be alert to the opportunities: "My sector is more female dominated – but if you are trying to solve interesting and diverse problems, you need to look at them from more than the female lens. As a result, my radar is constantly set to maintain the gender diversity of the team."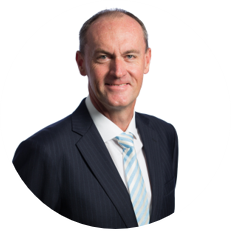 And this isn't just a job for women: it's vital male leaders visibly champion change.
Greg Keith, CEO of Grant Thornton Australia, agrees: "Diversity is not a women's issue. Women get it. They live with it every day. Change happens when leaders take action. I say to all the men in the room: embrace it and own it."
Design your business's Blueprint for action:
Download the schematic [ 277 kb ]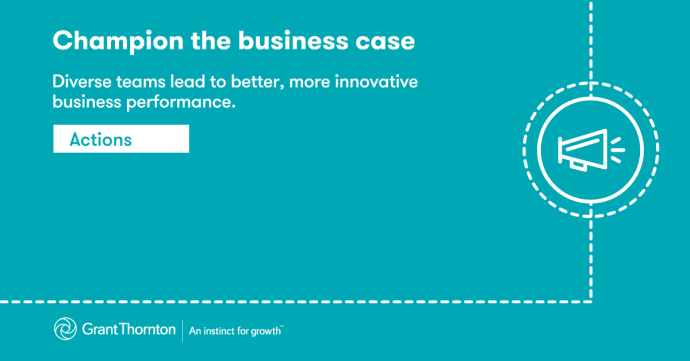 [i] Women matter Africa, McKinsey & Company, 2016
[ii] Introduction: Interpreting the transformation of gender inequalities in Southern Europe, María José González, Teresa Jurado and Manuela Naldini in 'South European Society and Politics', Routledge, 2009
[iii] In Latin America, why women face an iron ceiling, Angélica Fuentes, 'Fortune', 2014