Our progressive thinkers offer services to help create, protect and transform value today, so you have opportunity to thrive tomorrow.
Related insights: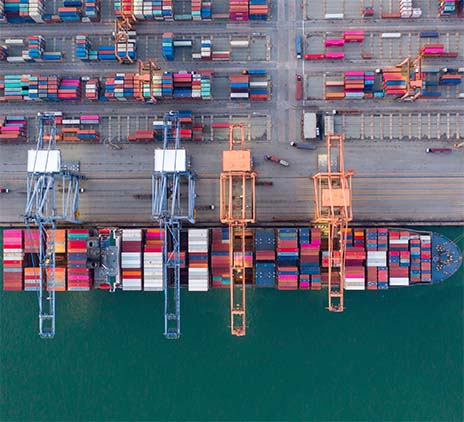 Our services can strengthen your business and stakeholders' confidence. You'll receive professionally verified results and insights that help you grow.
IFRS

The International Financial Reporting Standards (IFRS) are a set of global accounting standards developed by the International Accounting Standards Board (IASB) for the preparation of public company financial statements. At Grant Thornton, our IFRS advisers can help you navigate the complexity of financial reporting from IFRS 1 to IFRS 17 and IAS 1 to IAS 41.

Audit quality monitoring

Having a robust process of quality control is one of the most effective ways to guarantee we deliver high-quality services to our clients.

Global audit technology

We apply our global audit methodology through an integrated set of software tools known as the Voyager suite.
Related insights: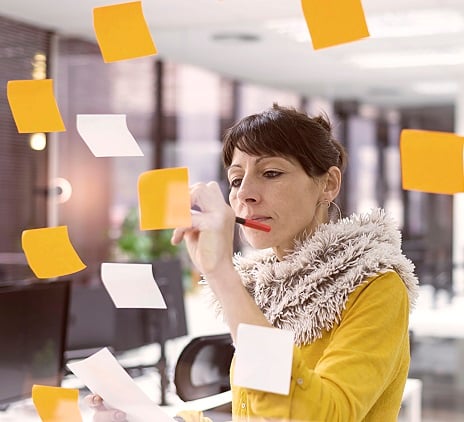 IFRS
IFRS Alerts
IFRS Alerts covering the latest changes published by the International Accounting Standards Board (IASB).
Our tax services help you gain trust and stay ahead, enabling you to manage your tax transparently and ethically.
Related insights: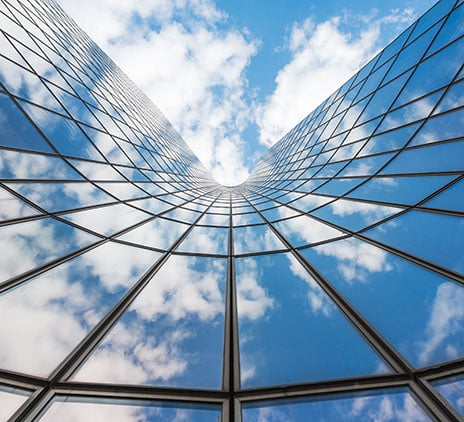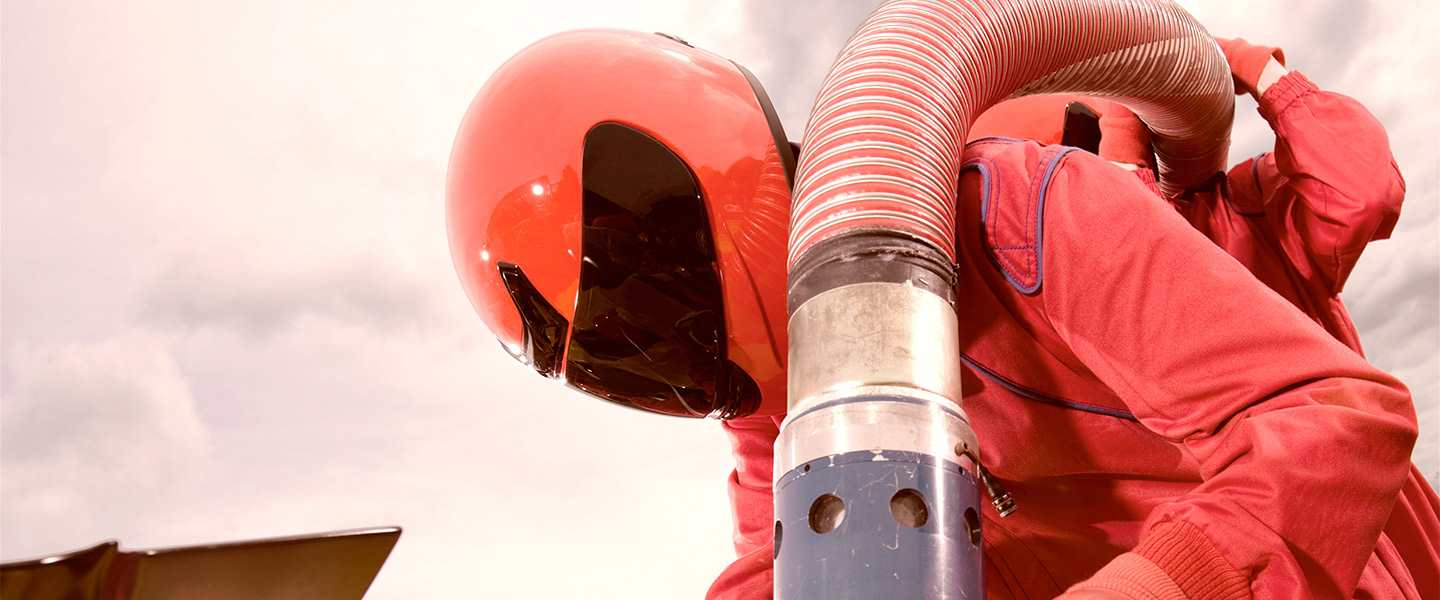 Organisations that can quickly adapt to changing conditions will find themselves in pole position for the course ahead.
The mid-market already had a reputation for agility but the COVID crisis has forced leaders to take an even closer look at how their operations can be more responsive.
As they prepare for the future, businesses are taking stock of their existing operations and questioning whether they are fit for purpose. To remain relevant in unprecedented times, businesses must continually learn from their operations and environment, then quickly execute change whether it is product development, better customer experience or growing new markets.
According to Grant Thornton's IBR data, 46.2% of businesses said they would need to improve organisational flexibility after COVID-19. Meanwhile, 36.9% of respondents said they had started to plan for different scenarios for the scale-up of their company operations in preparation for recovery.

Tony Markwell, national managing partner private advisory at Grant Thornton Australia, says: "When I think about this moment, the businesses which will survive and bounce back the quickest are of course the ones who are most agile, the ones who are well structured, and able to grab opportunities as they protect themselves."
Review your supply chain, monitor risks and build contingencies
COVID-19 has exposed fault lines in global supply chains and, as we move into new phases, businesses are re-examining how their products get to market. Indeed, 31.6% of businesses said they would need to make use of alternative or underutilised sales and distribution channels after the crisis.
Building a resilient business requires close monitoring of your supply chain.

Jonathan Eaton, principal in advisory services Grant Thornton US, says: "Many companies were exposed and experienced supply chain disruptions as a result of COVID-19 for not having a supply chain risk management protocol. In some cases, supplier liquidity issues or supplier performance were the driver of disruption. A robust supply-chain risk management cadence based on mitigating the highest priority risks to achieve business continuity is essential.."
Businesses need to factor in an array of risks their suppliers may face, including financial, geopolitical, economic, trade, business disruption risks and Black Swan events.
Eaton says: "The first step is identifying possible failure modes or supply chain disruptions, and then analysing them prioritising those that are most likely to occur and that would have the worst impact on the business, it's customers, and shareholders. To assist with this analysis, the best prepared businesses use supply chain risk management software and analytics. This software can review a company's suppliers' financial health, litigation profiles, employee relations issues or other indicators of a poorly run business, that could create risk.
Armed with intelligence, we can help businesses develop a plan to mitigate those risks. As best practice, we use data driven simulations and table top exercises with businesses to assess their preparedness and ensure they are focused on the right risks and supply chain disruptors."
Similarly, for businesses looking to scale up their operations, they can gain insight into how robust and resilient potential suppliers in the chain are, building confidence in their expansion plans.
The pandemic has also shaken up the global nature of supply chains, and some governments are favouring a shift to domestic production to provide greater security. Markwell says: "When COVID first hit and borders came down we saw a scramble to source products more locally because a long stretch supply chain had become more of a risk. The problem is, we've all got used to those long supply chains because they've been cost-effective, there's been a lot of 'just in time' delivery models worked through."
Based on their insight and analysis, businesses will have to weigh up the balance between the risks and benefits of offshore and onshore suppliers. Eaton says: "The best answer is to identify the scenario with the lowest risk profile that best aligns with the long-term business strategy for growth, while achieving optimal operational continuity, tax efficiency and financial results."
Look for efficiencies and flexibility in your operations
To build a COVID-resilient business, you've got to strip out the inefficiencies. This is particularly the case as companies plan for hybrid situations liking combining remote and in-office working practices or using physical or virtual presences.
With large portions of employees either working from home or doing more flexible working, businesses are finding new ways of managing their workspace and lowering their real-estate costs.

Ian Pascoe, CEO and managing partner Grant Thornton Thailand, says: "We moved to total flexible office space, what we call breathable space, where we have an arrangement with a coworking provider. We have a dedicated space and the rest of it we take it as and when we need it."
Rethinking the ways of working became a necessity during the lockdown. There will be important lessons to learn and implement for the future about how decisions are made and communicated, which may also involve changing to a flat, less bureaucratic management structure and the deployment of numerous agile teams.
Innovate to overcome the challenges in your market

Sukvinder Heyer, partner at Grant Thornton Australia, says: "Innovation is going to be the key to getting out of this COVID-led recession. We're seeing a lot of companies already innovating quite strongly – developing new products and processes and new ways of getting to the market".
Resilience may mean reducing costs through innovation in your operations. Can low-value repeatable processes be automated? Can the cost of manufacture of your product be changed without changing its quality and price? Heyer says: "For some, disruption to the supply chain may mean having to make products using inputs that they might not otherwise have considered."
Creating a culture for innovation also requires dialogue between leaders and front-line employees to quickly find solutions that will benefit the business and their customers. Heyer adds: "We say to companies, play to your strengths. Think about where do you want to be and use innovation as the kick starter to get there."
Manage the data to manage demand and pricing
Data gives business leaders information to empower them, to change the business if the direction is not right; confirm when they're winning and alert them when they're not.
"You cannot rely on past practices where the salesmen come in and drop off the orders and hope that still works," says Markwell. Ordering systems, for example, shouldn't automatically re-order the same quantity of parts than before when the inventory reaches a certain level. "When you see that demand for that part has dropped, you'll think why didn't I look at the data that was available on my customer base before I placed that order? Businesses have that data, but they need to extract it in ways they can make sense of it."
Data will be vital to seize opportunities successfully. "For example, your competitor falls over, and you need to supply to its customers," Markwell explains. "Agile businesses know their operations well enough to price effectively and take advantage of the opportunity. They are the ones who'll adapt fastest. Those that come off worse might pick up new customers, but they won't price it right and will lose money on that big expansion because they didn't analyse the data."
"A lot of businesses have been working out of a hybrid model for the past ten years. They've got some technology inside their organisation, but they're still relying a lot on manual practices. The past six months have shown that you need to bring those two together in your organisation – whether you can see your people and customers or not – in a way that evolves to make sure you're meeting your objectives."
While shifting supply chains pose an ongoing risk to businesses, careful management can reduce those concerns as the pandemic has shown.
Agility has long been an admired characteristic of successful mid-market businesses. Now more than ever, those companies that are poised to innovate, adapt, analyse and protect their business will get ahead of the pack.
Speak to a local Grant Thornton expert to discuss how you can implement greater efficiencies in your business or sign-up below to get our latest insights direct to your inbox.
Take a pit stop
We've built a series of insights to help mid-market businesses look at the external drivers and internal enablers that will underpin their strategy and programmes and work in sync to boost performance and increase resilience.