Our progressive thinkers offer services to help create, protect and transform value today, so you have opportunity to thrive tomorrow.
Related insights: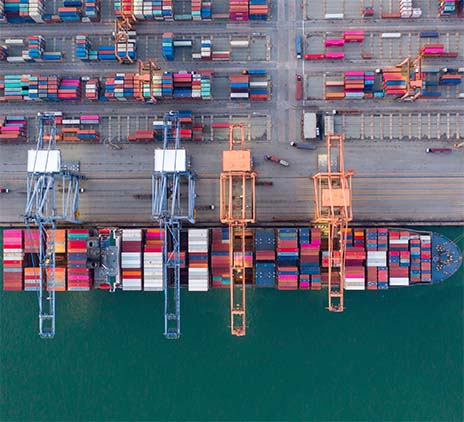 Our services can strengthen your business and stakeholders' confidence. You'll receive professionally verified results and insights that help you grow.
IFRS

The International Financial Reporting Standards (IFRS) are a set of global accounting standards developed by the International Accounting Standards Board (IASB) for the preparation of public company financial statements. At Grant Thornton, our IFRS advisers can help you navigate the complexity of financial reporting from IFRS 1 to IFRS 17 and IAS 1 to IAS 41.

Audit quality monitoring

Having a robust process of quality control is one of the most effective ways to guarantee we deliver high-quality services to our clients.

Global audit technology

We apply our global audit methodology through an integrated set of software tools known as the Voyager suite.
Related insights: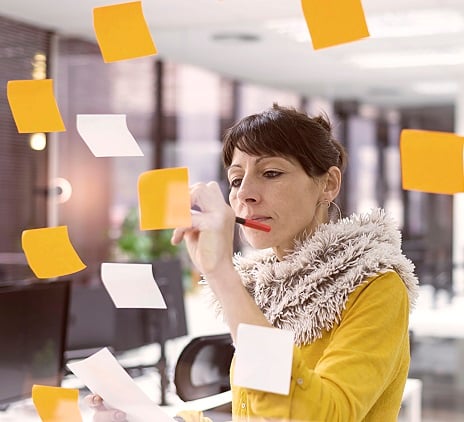 IFRS
IFRS Alerts
IFRS Alerts covering the latest changes published by the International Accounting Standards Board (IASB).
Our tax services help you gain trust and stay ahead, enabling you to manage your tax transparently and ethically.
Related insights: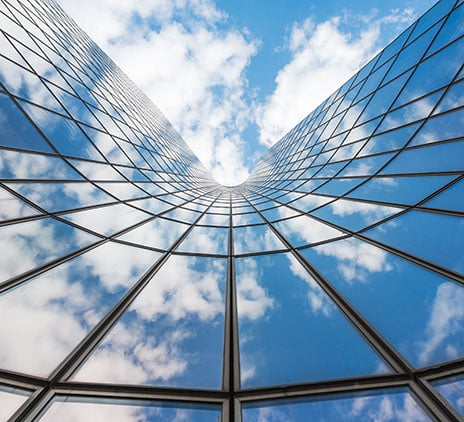 Asia Pacific businesses are caught in the crossfire of the US-China trade war. No matter how the conflict ends, trade patterns in the region are likely to change permanently and it will be those businesses with the most strategic foresight that stand to benefit.
We are witnessing a new type of global trade war between the US and China, with tariffs levied on products largely for broader policy objectives, most notably to control new technology and influence purchasing. While the conflict had cooled temporarily since June's G20 meeting in Osaka, when both sides agreed to relaunch trade talks, the eventual outcome remains no clearer.
On the surface, the trade war is taking its toll on the region, compounding broader economic uncertainty and dampening confidence across Asia Pacific (APAC).
Indeed, Grant Thornton's latest International Business Report (IBR) shows that net optimism among APAC businesses has fallen 8pp since the second half of 2018 and is more than 50% lower than the first half of last year.
Businesses need to think about how they can secure growth in the face of a possible permanent disruption to trade. This requires them to grapple with the challenges of supply chain disruption, transformative technology, and the increase in regulations and compliance that can bar access to new markets.
The trade dispute has a mixed impact across the region

In the Philippines, business leaders were more upbeat than anywhere else in the region, with 84% saying they were optimistic about the outlook of the economy. Marivic Españo, chairperson and CEO of P&A Grant Thornton in the Philippines states: "A big driver of growth comes from the digital economy, which is forecast to grow from $5 billion in 2019 to $21 billion by 2025 and the government's ambitious commitment to infrastructure development powering domestic demand."[ii]
Identify and reduce risks in the supply chain
The challenge for businesses scaling to meet demand from shifting trade is not only the time it takes to move manufacturing capacity from one country to another but also the issue of the supply chain. Supplier networks in the region are getting increasingly complicated, and sophisticated approaches will be needed to manage these effectively. Businesses are assessing the trade war's impact on their suppliers as well as their markets. While they may be able to reduce risks by reviewing their customs processes and mapping their supply chain, more fundamental changes may be necessary.

Rodger Flynn, APAC regional head, network capabilities Grant Thornton International says: "You have to evolve. Everything is up for negotiation. You need to ask, how secure are your traditional supply chains? Those relationships with suppliers that may have been forged over many years could be challenged now. So you need to watch the signalling from the major economies, particularly the US."
Having multiple supply chains is more critical than ever. Until recently, businesses sourcing goods and materials from China typically operated a 'China plus one' supply chain strategy, which involved a secondary supplier in a different country in case of disruption. That may no longer be sufficient to keep goods moving.
Flynn says: "The question is how permanent is this trade war going to be and what long-term impacts will it have on the supply chain? If you've got your China plus one now, are you going to need a plus two or potentially a plus three but on a smaller scale?"

Dr Tim Klatte, head of Shanghai forensic advisory services at Grant Thornton China, says:
"It is in the best interest of Chinese businesses to focus on the long game and take it slow in terms of US-related investments. Right now, it is especially important for Chinese businesses to recognise that they don't need to put all of their eggs in one basket. I have seen leading companies already diversifying investment into other geographies. Evidence of investment diversification as a viable option for China is plentiful, and many Chinese businesses have already implemented this strategy."
Businesses also need to ensure they have the capacity and competencies within their organisation to manage those changing and alternative supply chains. At the same time they need to embrace technologies such as automation of processes to reduce upfront costs, increase efficiency and make good use of data.
Be strategic about the new wave of technology
Technology has become a central problem in the US-China relationship, muddying the distinction between economic competitiveness and national security. This was seen in the US decision to blacklist Huawei earlier this year. The conflict has weighed heavily on the tech and electronics industries of both countries, with no clear sign of how to resolve this.
The APAC region is one of the most advanced when it comes to launching and incubating new technologies, and is leading the development of 5G - a potential game-changer for many businesses in the region. While China's technology capabilities have advanced at break-neck speed, the US has struggled to keep up.
Despite the trade war, investment in technology expectations in the region shows a mixed picture with most Southeast Asian nations anticipating a significant lift. Indian businesses expect a net increase in tech investment of 75% and Indonesian business a net rise of 74% over the next 12 months. In China tech investment is expected to increase by net 41% and in Malaysia by net 9%, according to the IBR.

Sanjay Sachdev, a partner at Grant Thornton Thailand, says that despite the trade war the region is poised to lead in the next generation of industry – known as 5.0 – which will drive massive change. "The most forward-looking, strategic thinking organisations are going to start investing ahead of the curve," he explains.
CXA Group is an example of a business focusing on transformative technology to solve a problem. The Singapore-based insurance brokerage helps make insurance affordable to individuals via their employers. It uses a predictive and data intelligence platform to offer employees tailored, health-flexible options from a collection of more than 1,000 products.
The aim is to keep employees healthier – warding off chronic diseases such as diabetes, which is rising in the region – and reduce overall premiums, which have spiralled in recent years. CXA has been a runaway success and recently raised US$25 million for further expansion in Asia and later into Europe and North America.
"This trade war is going to bring a huge amount of opportunity to every industry that is quick enough and smart enough to capture it, by making use of smart factories and smart logistics to meet that demand in real-time to support the organisations that need those products. You can't sit out and wait and see."
Adopting international regulations broadens access to new markets
As growing APAC businesses become more integrated into global supply chains, buyers in developed economies are increasingly demanding adherence to regulatory compliance and higher standards. In the UK, US and Europe, company officers are more concerned about supply chain practices, because they could face prosecution – in the case of anti-bribery laws, for example – or reputational damage where supplier's practices fall short of ethical standards.
However, implementing international regulatory requirements is a significant challenge and progress is often slow among businesses in countries that score very poorly on the Corruption Perception Index (CPI). In fact, IBR shows that among business leaders in APAC's emerging economies, 44% cited regulatory restrictions and complexity as an external barrier to expanding internationally. This is compared to 28% of leaders in developed APAC economies.
Flynn says: "One of the chief reasons Singapore is attractive to the rest of the world is because of its high regulatory standards with an established case law system. It protects IP, has little sovereign risk and has data security legislation in place that mirrors GDPR. People come to Singapore for the ease of doing business."

Chetan Hans, director – financial reporting advisory services at Grant Thornton Singapore, notes that "other Asian countries can learn from Singapore and should aim to have a business environment that balances regulations with ease of doing business."
Appealing to rising standards and meeting new regulations within Asia can also provide opportunities for businesses. An example of this is Bubs Australia, which produces a range of infant formula and organic baby food made from Australian goat milk. Following food safety scandals in China, demand for foreign-made goods, particularly in the baby food category, has rocketed. Over the past two years, the company has enjoyed significant sales based on an aggressive expansion strategy in China.[iii]
Businesses should grapple with their long-term strategic challenges
APAC businesses are facing an unprecedented period of change as they seek to navigate a new economic reality. While uncertainty endures, businesses should look to secure future supply chains; harness transformative technology; and tackle some of the international compliance issues to align with broader markets. All of these could reduce risks and provide significant rewards.
As Flynn says: "Businesses need to think about their strategy going forward. There is going to be a permanent disruption to trade and supply chains, and we won't see a return to the time before."
Speak to your local Grant Thornton advisor to discuss how to manage these issues for your business.
[i] Vietnam Briefing, June 2019
[ii] Google Temasek [PDF 3.5mb], 2018
[iii] Global data, March 2019