Our progressive thinkers offer services to help create, protect and transform value today, so you have opportunity to thrive tomorrow.
Related insights: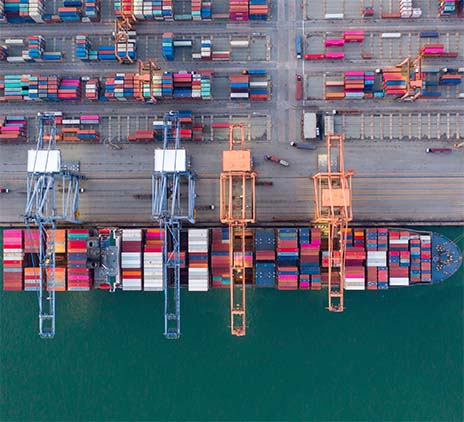 Our services can strengthen your business and stakeholders' confidence. You'll receive professionally verified results and insights that help you grow.
IFRS

The International Financial Reporting Standards (IFRS) are a set of global accounting standards developed by the International Accounting Standards Board (IASB) for the preparation of public company financial statements. At Grant Thornton, our IFRS advisers can help you navigate the complexity of financial reporting from IFRS 1 to IFRS 17 and IAS 1 to IAS 41.

Audit quality monitoring

Having a robust process of quality control is one of the most effective ways to guarantee we deliver high-quality services to our clients.

Global audit technology

We apply our global audit methodology through an integrated set of software tools known as the Voyager suite.
Related insights: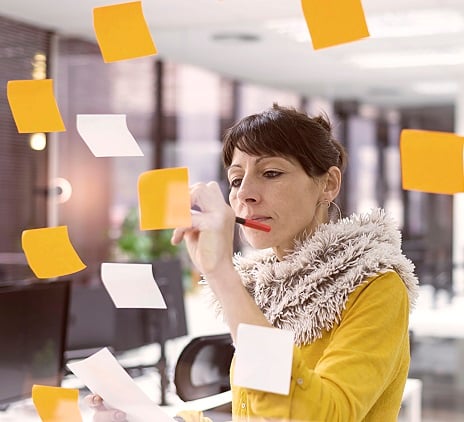 IFRS
IFRS Alerts
IFRS Alerts covering the latest changes published by the International Accounting Standards Board (IASB).
Our tax services help you gain trust and stay ahead, enabling you to manage your tax transparently and ethically.
Related insights: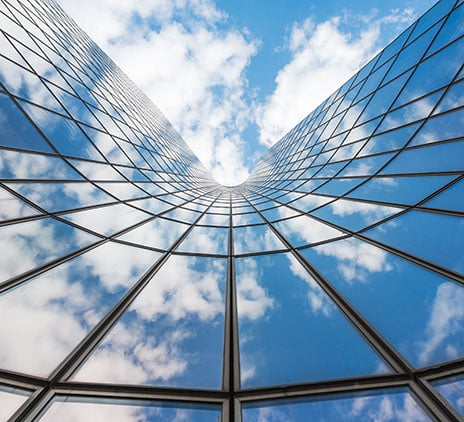 As one of the most modern and forward-thinking cities in China, Shenzhen is home to leading technology businesses and trading companies – all of which take advantage of the city's young and dynamic workforce.

"The key to Shenzhen's success is its location," explains Jonell Wang, Tax manager at Grant Thornton China. "We are right next to Hong Kong, and we have excellent access into mainland China."
Another major factor in Shenzhen's appeal is the fact it is a young, vital and market-oriented city, established just over 40 years ago.
Wang points out that Shenzhen was the first special economic zone in China – SEZ status was granted in 1980 – and the city played a crucial, pioneering role in the country's economic reforms in the years that followed.
"This gives Shenzhen a great mix of advantages," Wang explains. "The people are new as well: they are young, talented and competitive. Shenzhen attracts creative and innovative graduates, workers and entrepreneurs, and the local government has built up a world-class educational system – so there is a virtuous circle that means we have a highly educated and skilled workforce."
Shenzhen's unique demographic structure makes it a dynamic location with a diverse range of talents on offer. Wang adds: "People here can enjoy different cultures and exchange different ideas. Innovations, creative ideas and inventions emerge in an endless stream, making Shenzhen a truly global city.".
Shenzhen's modernity also means it has developed to a greater extent along the lines of major cities in the West. "So for businesses locating here from the likes of Europe and the United States, there is likely to be more familiarity with the attitudes, language and economic infrastructure," Wang says.
Heart of the Greater Bay Area development
Shenzhen is also benefiting from the Chinese authorities' investment in the Greater Bay Area initiative, which is designed to improve transport and trading links between major southern coastal regions including Hong Kong, Macau, Guangzhou, Dongguan and Shenzhen itself. The development, which includes major infrastructure projects such as a 55km (34m) sea bridge connecting Hong Kong, Zhuhai and Macau, has been likened to that of Silicon Valley on the US West Coast.
The incentives for businesses to set up in Shenzhen are considerable, Wang says. As one of China's original special economic zones (SEZs), it is subject to regulations that have helped it develop a vibrant financial sector. The recently established Qianhai zone in western Shenzhen offers preferential tax treatment as well as a more competitive business environment for foreign investors.
China's innovation paradise
But it's in electronics and other high-tech sectors that Shenzhen really has the edge over rival cities such as Shanghai and Beijing. "The likes of [Chinese tech giant] Tencent and Huawei are based here – there is excellent support for innovation, and research and development," Wang says. "Increasingly we are seeing companies base their R&D operations here while manufacturing is carried out elsewhere – either outside the city, for example in the industrial centres of Dongguan and Guangzhou, or, increasingly, in countries such as Malaysia, Vietnam or India."
Shenzhen has a number of industrial parks focusing on technology, software and product design, each of which provides high levels of support and incubation services to start-up businesses.
The city's location means that foreign investors can use it as a base to sell into the main Chinese market as well as into Hong Kong and the wider South-East Asian region. As an important transportation hub and logistics centre in the Asia-Pacific region, Shenzhen's modern logistics system is well developed, providing fast and effective services for enterprises. Wang adds that the local authorities have in recent years made it easier for overseas investors to set up new entities in the city; no longer is it necessary to obtain pre-approval.
Gateway to China and South-East Asia
"Shenzhen is probably the most vibrant and forward-looking city in China, and along with Shanghai it's the most enticing location for foreign investors," Wang says. "But it is its location at the heart of South-East Asia that makes it the ideal gateway to the region."
Shenzhen's entrepreneurial spirit and modern, pro-business climate makes it an ideal gateway for companies looking to expand into China as well as the wider region. To find out more about establishing your business here, contact Jonell Wang, Grant Thornton China.
Shenzhen quick facts
Location:

Guangdong province, south China

Time zone: China Standard Time, GMT +0800
Population: 12 million
GDP: US$363.1bn [1]
Industrial strengths: Electronics, financial services, logistics.
Growth sectors: Artificial intelligence, robotics
Regional access: Hong Kong 20 minutes (high-speed train); Shanghai 2 hours 15 minutes by air; Beijing 3 hours 10 minutes; Tokyo 4 hours; Kuala Lumpur 4 hours; Singapore 3 hours 40 minutes.
[1] GlobalData.com