Our progressive thinkers offer services to help create, protect and transform value today, so you have opportunity to thrive tomorrow.
Related insights: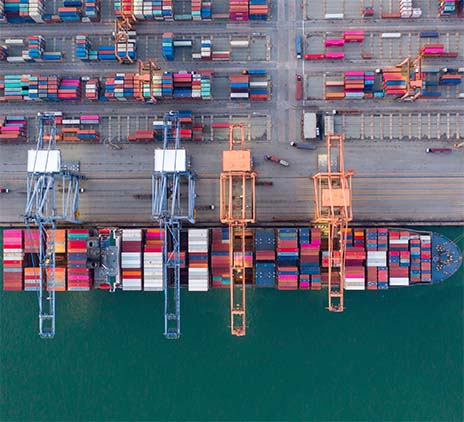 Our services can strengthen your business and stakeholders' confidence. You'll receive professionally verified results and insights that help you grow.
IFRS

The International Financial Reporting Standards (IFRS) are a set of global accounting standards developed by the International Accounting Standards Board (IASB) for the preparation of public company financial statements. At Grant Thornton, our IFRS advisers can help you navigate the complexity of financial reporting from IFRS 1 to IFRS 17 and IAS 1 to IAS 41.

Audit quality monitoring

Having a robust process of quality control is one of the most effective ways to guarantee we deliver high-quality services to our clients.

Global audit technology

We apply our global audit methodology through an integrated set of software tools known as the Voyager suite.
Related insights: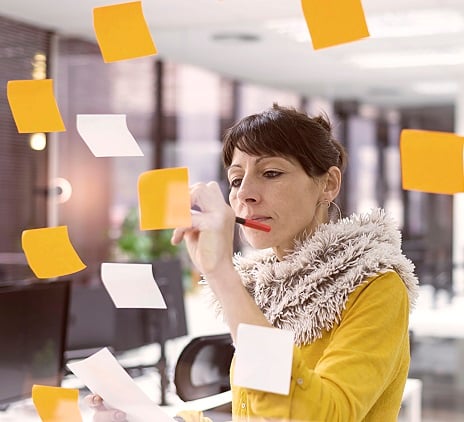 IFRS
IFRS Alerts
IFRS Alerts covering the latest changes published by the International Accounting Standards Board (IASB).
Our tax services help you gain trust and stay ahead, enabling you to manage your tax transparently and ethically.
Related insights: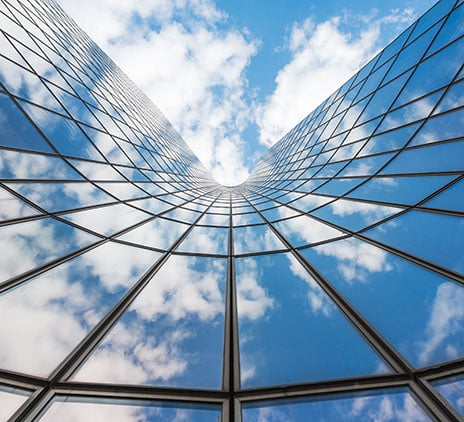 Video
Great place to work
At Grant Thornton, talented people are at the heart of our strategy and drive all of our successes in more than 130 countries.
We have a genuine interest in unlocking your potential for growth, allowing you to develop your career, and creating value for clients across our global organisation.
Why Grant Thornton is a great place to work
We value each of the 62,000 people in our member firms equally and appreciate every contribution across Grant Thornton.
By creating an environment of success and empowerment, we can provide you with the tools to make a difference every day, regardless of your role, seniority or years of experience. We will encourage you to contribute your passion, enthusiasm and ideas at every stage of your career.
We appreciate that our people have a life outside of the office and we are dedicated to helping you find a way to manage both.
A genuine interest in our people
Wherever you are in the organisation, inspirational leaders are committed to helping you grow in your career. You'll have access to senior people willing to collaborate with you and guide you.
We'll make sure you have a clear idea of your role and what success looks like within Grant Thornton. We'll trust you to make your own decisions, motivate your people and unlock your clients' potential for growth. In return, we'll give you the support and flexibility you need.
A shared vision
We believe there should be one common experience across 130 countries for everyone who works at Grant Thornton, regardless of where they are in the world.
As a dynamic, forward-thinking organisation, we have a clear and compelling vision of our future and strive to find the right people to help us achieve this.
Award winners
We know Grant Thornton is a great place to work and a number of industry experts agree. We have won several prestigious awards across the globe for our efforts to help our people thrive in their careers.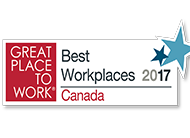 Great place to work 2017 (Canada)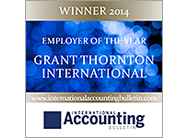 IAB Employer of the year 2014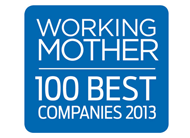 100 Best Companies 2013 (US)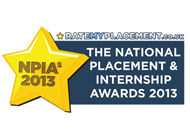 Best Provider of Internships and Placements 2013 (UK)