Digital risk
How to better manage digital risk
Cyber threats continue to soar. So what's the solution? Our advice is to build a wider 'digital risk' function which integrates data privacy and cyber security. But where should you start?
IFRS
Insights into IFRS 16
Are you ready for IFRS 16? This series of insights will help you prepare.
Tax
Say goodbye to the arm's length principle
After a slow and tentative start, the OECD's push for a solution on how to allocate and tax the profits from digital business is gathering momentum.
Technology, media & telecommunications

Home
International Business Report (IBR)
TMT outlook: Can tech spend buoyancy keep the industry airborne?
Uncertainty is mounting for technology, media and telecommunications (TMT) businesses amidst a turbulent economic and political backdrop, according to the latest research from Grant Thornton. But with businesses in other industries increasingly looking to new technologies as the path to transformation, this is also a time of opportunity. So how can the TMT industry ride out the turbulence and thrive?
Women do better with networking and sponsorship support, but typically 70% of development opportunities are informal – and men are provided with more feedback. Women need to be supported into more development and profit and loss lead roles.
Grant Thornton's International Business Report (IBR) asked male and female leaders about the barriers to promotion they had faced; while both cited finding time alongside job responsibilities as the main obstacle, women were next most likely to say they suffered from a lack of access to developmental work opportunities. This is also the area of biggest imbalance between the sexes, at 27% compared to 23% among men.[i]
Research by Catalyst into the experiences critical for advancement[ii] revealed that women get less access to the large, visible projects, mission-critical roles, and international experiences that make up the crucial 'hot jobs' that springboard into senior leadership. And that while formal development programmes can provide access to these roles, such programmes don't always result in advancement, particularly for women.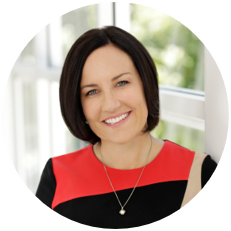 Carla Wall, managing director of Construction Industry Solutions (COINS) Australia, has a plan for driving advancement: "I see four essential ingredients to empowering women – and men: education, selfconfidence, exposure and independence. The adoption of a talent management strategy for any organisation is important in assisting with development and advancement including flexible working arrangements, personal development plans and investment in training to develop self-awareness. Further, I believe it's essential to address gender pay inequality and put appropriate measures in place to achieve gender balance."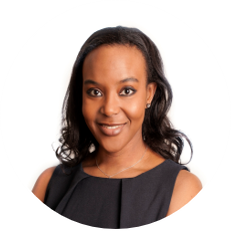 Funke Abimbola MBE, solicitor, business leader and diversity campaigner, believes that visible role models and mentors are also vital. "Increasing the visibility of women is very relevant given that women have a tendency to be self-deprecating and reluctant to self-promote. Engaging men as gender advocates is also key to opening up routes to development. Male gender advocates are powerful and have potential to drive more impactful change than women alone."
Design your business's Blueprint for action:
Download the schematic [ 277 kb ]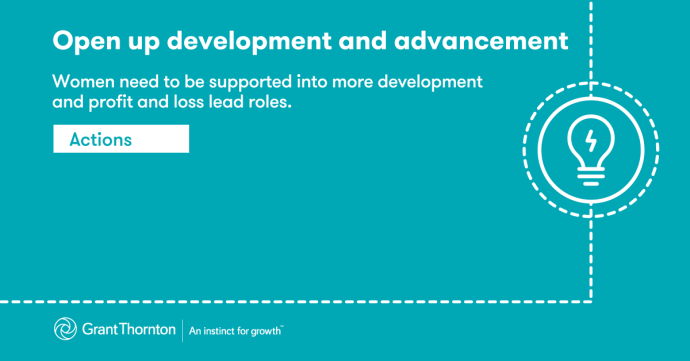 [i] Women's Leadership Study, Nielsen for American Express and Women of Influence, 2015
[ii] Gender Forward Pioneer (GFP) Index, Shandwick, 2016