Digital risk
How to better manage digital risk
Cyber threats continue to soar. So what's the solution? Our advice is to build a wider 'digital risk' function which integrates data privacy and cyber security. But where should you start?
IFRS
Insights into IFRS 16
Are you ready for IFRS 16? This series of insights will help you prepare.
Tax
Say goodbye to the arm's length principle
After a slow and tentative start, the OECD's push for a solution on how to allocate and tax the profits from digital business is gathering momentum.
Technology, media & telecommunications

Home
International Business Report (IBR)
TMT outlook: Can tech spend buoyancy keep the industry airborne?
Uncertainty is mounting for technology, media and telecommunications (TMT) businesses amidst a turbulent economic and political backdrop, according to the latest research from Grant Thornton. But with businesses in other industries increasingly looking to new technologies as the path to transformation, this is also a time of opportunity. So how can the TMT industry ride out the turbulence and thrive?
Cross-border merger and acquisition opportunities are increasing as healthy company financials in many economies drive an appetite for deals. However, while cross-border transactions can generate new market opportunities, they often bring heightened risk and a range of challenges.
To successfully navigate your transaction landscape, it's important to understand and prevent potential risks. You also need to know how to smooth the integration process after completion of the deal.
To equip you with this insight, through our Grant Thornton International Business Report (IBR), we asked over 2,000 decision makers of mid-sized businesses to identify the most significant risks they encounter before and after a transaction. We then mapped these challenges across the deal lifecycle and added best practice guidance to mitigate these risks.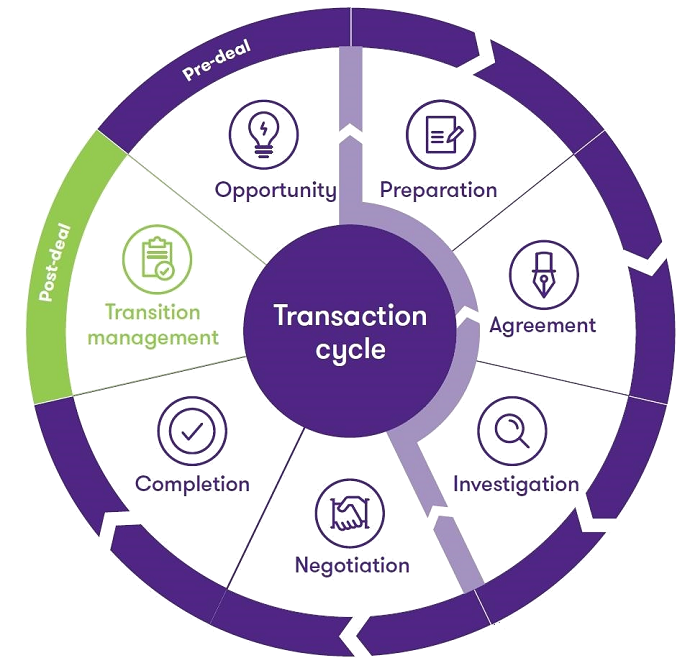 The result is a useful guide [ 1242 kb ] that will enhance the success of your cross-border transaction, across any industry or region.
Our team of Grant Thornton member firm specialists understand the fluidity of the deal process and offer a seamless, integrated service from start to finish. To find out how they can support your cross-border transactions, contact our mergers and acquisitions, transactions or valuations team.