Digital risk
How to better manage digital risk
Cyber threats continue to soar. So what's the solution? Our advice is to build a wider 'digital risk' function which integrates data privacy and cyber security. But where should you start?
IFRS
Insights into IFRS 16
Are you ready for IFRS 16? This series of insights will help you prepare.
Tax
Say goodbye to the arm's length principle
After a slow and tentative start, the OECD's push for a solution on how to allocate and tax the profits from digital business is gathering momentum.
Technology, media & telecommunications

Home
International Business Report (IBR)
TMT outlook: Can tech spend buoyancy keep the industry airborne?
Uncertainty is mounting for technology, media and telecommunications (TMT) businesses amidst a turbulent economic and political backdrop, according to the latest research from Grant Thornton. But with businesses in other industries increasingly looking to new technologies as the path to transformation, this is also a time of opportunity. So how can the TMT industry ride out the turbulence and thrive?
Standing up to scrutiny: Balancing the risks and rewards in transfer pricing documentation
Companies are facing a proliferation of transfer pricing documentation demands. While the new requirements set out in the OECD's Base Erosion Profit Shifting (BEPS) Action Plan will raise the bar still further, they could also provide the catalyst for the development of a more sustainable approach.
This article looks at the key considerations for documentation policies as companies look at how to balance the need to meet tax authority expectations with curbing cost and complexity.
Plan, implement, defend
While there is no one size fits all solution, we believe that a 'plan, implement and defend' approach that builds documentation into the wider risk management of tax and transfer pricing should enable companies to keep tax authorities on side without over-burdening the business.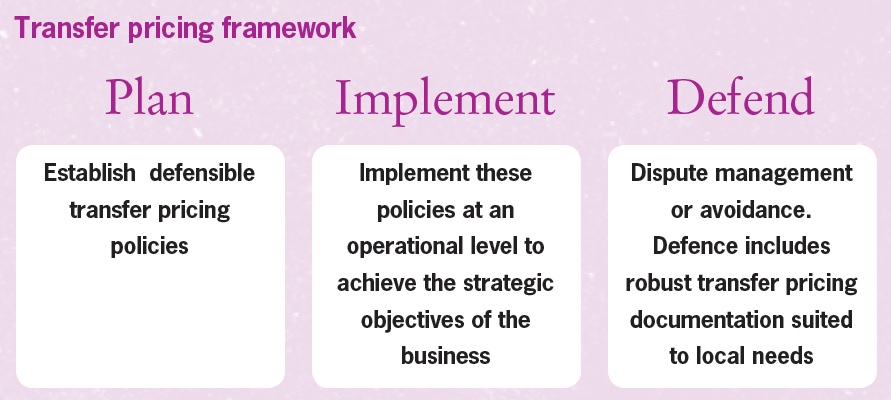 Building documentation into a proactive and systematic approach to transfer pricing will help to minimise the potential for disputes, while curbing any unnecessary demands on your business.
Talk to your local firm about how Grant Thornton can help your organisation prepare for its documentation requirements.
Read the full report
Download PDF [1099 kb]