Our progressive thinkers offer services to help create, protect and transform value today, so you have opportunity to thrive tomorrow.
Related insights: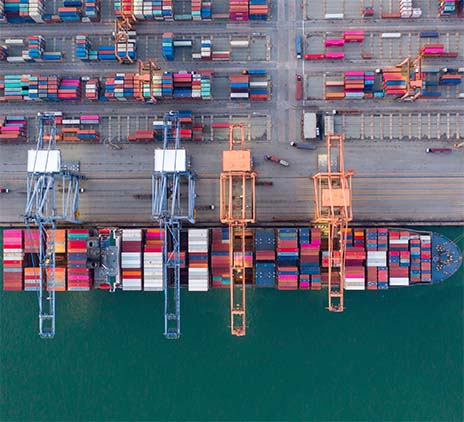 Our services can strengthen your business and stakeholders' confidence. You'll receive professionally verified results and insights that help you grow.
IFRS

The International Financial Reporting Standards (IFRS) are a set of global accounting standards developed by the International Accounting Standards Board (IASB) for the preparation of public company financial statements. At Grant Thornton, our IFRS advisers can help you navigate the complexity of financial reporting from IFRS 1 to IFRS 17 and IAS 1 to IAS 41.

Audit quality monitoring

Having a robust process of quality control is one of the most effective ways to guarantee we deliver high-quality services to our clients.

Global audit technology

We apply our global audit methodology through an integrated set of software tools known as the Voyager suite.
Related insights: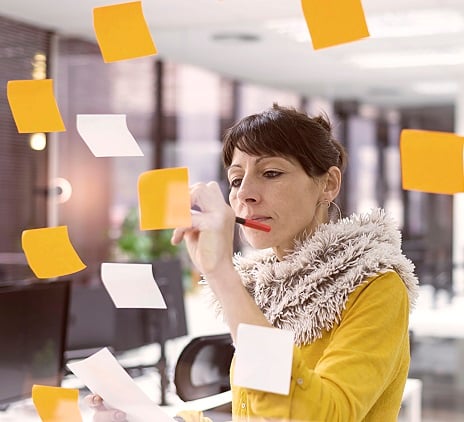 IFRS
IFRS Alerts
IFRS Alerts covering the latest changes published by the International Accounting Standards Board (IASB).
Our tax services help you gain trust and stay ahead, enabling you to manage your tax transparently and ethically.
Related insights: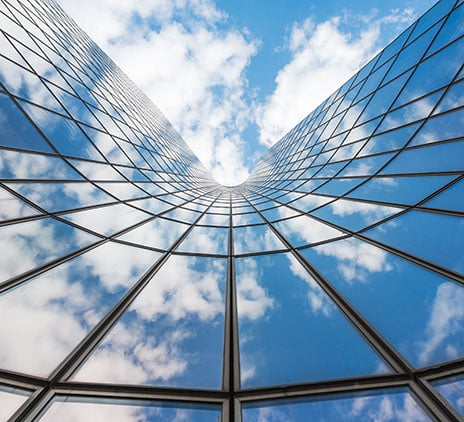 European economic outlook reveals contrasting fortunes
Grant Thornton's latest International Business Report (IBR) showed that global confidence in the economy edged higher in H2 2019. But in Europe, the trend is less buoyant, with the business outlook slipping five percentage points (pp) to 45% – the lowest level since 2013. That trend is very much a tale of two halves, though, with optimism in the region held back by Western Europe while confidence in Eastern Europe was much improved, up 6pp from 38% in the first half of 2019.

Despite 44% of eastern European businesses still citing a shortage of orders as a constraint on growth, this figure has fallen from 52% in H2 2018. Whereas in the EU businesses concerned by demand rose 6pp to 38%. Larissa Keijzer, regional head Europe, at Grant Thornton International Ltd, says: "Eastern Europe was much lower in optimism for a long time compared to the West. But it is now speeding up and benefiting from investment in the local economy and the highly skilled labour available."
Across the EU region, businesses citing economic uncertainty as a constraint on growth rose to 45% due to ongoing Brexit concerns, worries about US trade policy and the slowdown in China and its impact on demand for European goods.
Despite a softening in optimism in Western Europe, the number of businesses expecting exports to increase over the next 12 months has jumped. As discussed in our global report Thriving in 2020: Capitalising on resilience, mid-market businesses are finding new trade routes for their goods and services as domestic demand among some territories remains static.
In Spain, export intentions rose sharply by 12pp to 41% and Spanish businesses are now the most optimistic about the export outlook across developed Europe (except for Greece).
Many Western European businesses are managing uncertainty in Asia Pacific by looking to immediate neighbours. Keijzer says: "Businesses are spotting opportunities in Eastern Europe. Many companies are growing their factories in Poland and the Czech Republic, looking for labour and shared services. In the past, they would look to Asia, but [haven't]. They are spreading the risks and looking for alternatives, due to political and other developments involving China."
Exports are critical to African business while local uncertainty intensifies
Africa saw concerns over economic uncertainty rise 10pp driven mainly by political volatility in South Africa where economic uncertainty leapt 13pp to 59%. Meanwhile, much of West Africa is still coming to terms with flattening oil prices and their impact on currencies.

In Nigeria, 68% businesses forecast exports to grow, up from 51% in the previous half – part of a medium-term trend seen elsewhere in the region. John Lourenco, IBC NCT director for EMEA at Grant Thornton International Ltd, says: "The South African economy is depressed resulting in businesses, particularly those using local inputs, looking to export to stay afloat. The significant decline in the value of local currencies in many African countries has supported this trend and made exports more competitive."
Stabilising CIS economies prompt local interest in better corporate governance
In contrast to the rest of EMEA, businesses in some CIS countries shrugged off global uncertainty as local conditions stabilised. For example, in Armenia, only 4% of businesses cited uncertainty as a constraint down from 100% in Q1 2018 in the wake of the country's Velvet Revolution. Meanwhile, 22% of Armenian businesses forecast exports to rise, an increase of 10pp as the political situation stabilises.

With political stabilisation and liberalisation comes greater access to international markets and investments but also a need to adopt and adhere to global standards and best practice to sustain growth. Gurgen Hakobyan, regional head of CIS at Grant Thornton, says: "Many corporate governance tools supporting M&A activity and succession planning are not fully used in the CIS economies that are opening up and liberalising."
Ongoing global uncertainty
Despite the ongoing global uncertainty, a robust international outlook is critical to establishing new markets when domestic demand sags. Meanwhile, preparing your business for greater international exposure will pay dividends in the long run not only through attracting new customers but through appealing to talent and investments alike.
Speak to a local Grant Thornton adviser to find out how your business can thrive in international markets in 2020.