Digital risk
How to better manage digital risk
Cyber threats continue to soar. So what's the solution? Our advice is to build a wider 'digital risk' function which integrates data privacy and cyber security. But where should you start?
IFRS
Insights into IFRS 16
Are you ready for IFRS 16? This series of insights will help you prepare.
Tax
Say goodbye to the arm's length principle
After a slow and tentative start, the OECD's push for a solution on how to allocate and tax the profits from digital business is gathering momentum.
Technology, media & telecommunications

Home
International Business Report (IBR)
TMT outlook: Can tech spend buoyancy keep the industry airborne?
Uncertainty is mounting for technology, media and telecommunications (TMT) businesses amidst a turbulent economic and political backdrop, according to the latest research from Grant Thornton. But with businesses in other industries increasingly looking to new technologies as the path to transformation, this is also a time of opportunity. So how can the TMT industry ride out the turbulence and thrive?
Understanding growth opportunities and challenges
We developed the Global Dynamism Index (GDI) to help business leaders understand the growth opportunities and challenges in 60 leading economies.
Globalisation is accelerating. While businesses are looking to unlock new revenue streams and governments are encouraging economic diversification, the increased connectivity of the digital age is lowering barriers to entry, opening up more international growth opportunities for dynamic businesses.
However, market entry decisions are some of the toughest a business leader ever has to face. There are so many factors – both known and unknown – to consider. Some of the largest corporations in the world, which are relatively data rich and have the resources to send people to scope out opportunities on the ground, have embarrassingly and expensively flopped in new markets.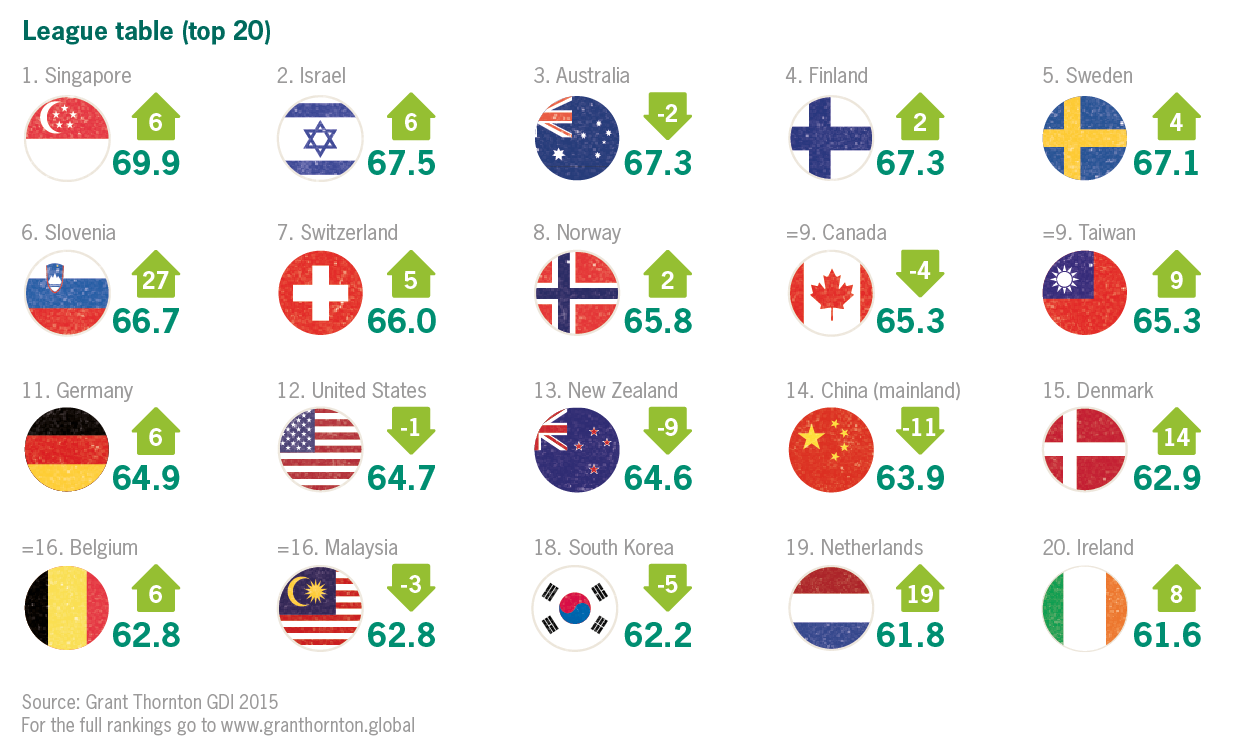 The GDI cannot solve the market entry dilemma; it should not replace engaging with an adviser with a deep understanding of international expansion. But it can be used as a tool to help identify countries of interest by drawing on 22 indicators which have each been assigned an importance through a survey of business leaders, adding that vital human perspective.
The GDI report highlights the big movers and fallers from the previous iteration of the index but there are a range of other materials to help you make the most of the data:
Read full report
Download PDF [4472 kb]