Our progressive thinkers offer services to help create, protect and transform value today, so you have opportunity to thrive tomorrow.
Related insights: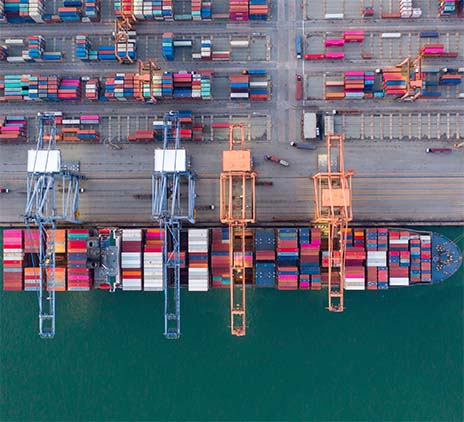 Our services can strengthen your business and stakeholders' confidence. You'll receive professionally verified results and insights that help you grow.
IFRS

The International Financial Reporting Standards (IFRS) are a set of global accounting standards developed by the International Accounting Standards Board (IASB) for the preparation of public company financial statements. At Grant Thornton, our IFRS advisers can help you navigate the complexity of financial reporting from IFRS 1 to IFRS 17 and IAS 1 to IAS 41.

Audit quality monitoring

Having a robust process of quality control is one of the most effective ways to guarantee we deliver high-quality services to our clients.

Global audit technology

We apply our global audit methodology through an integrated set of software tools known as the Voyager suite.
Related insights: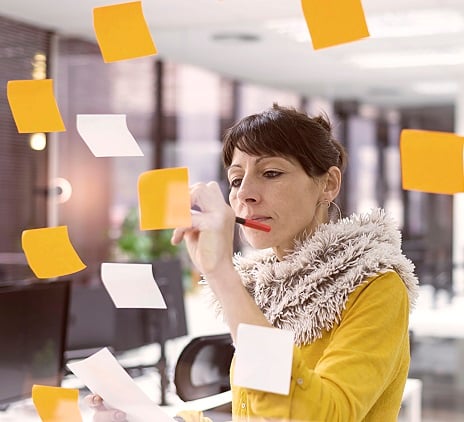 IFRS
IFRS Alerts
IFRS Alerts covering the latest changes published by the International Accounting Standards Board (IASB).
Our tax services help you gain trust and stay ahead, enabling you to manage your tax transparently and ethically.
Related insights: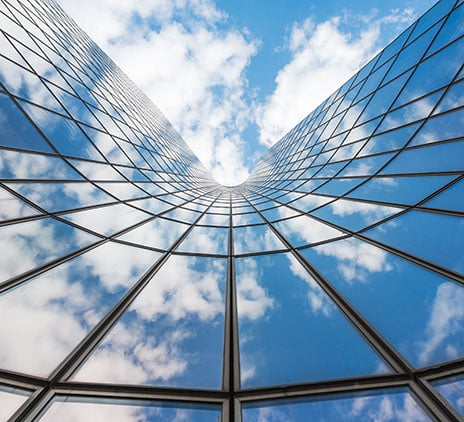 Do you tailor your donor communications by age group? Grant Thornton's Global Not for Profit Leader, Carol Rudge, explains why you should…
The most recent edition of the Charities Aid Foundation's World Giving Index(i) reports a global decrease in giving over the previous 12 months. This slowdown is particularly marked among Western countries including the US, Australia, the Netherlands, Germany, Norway and the UK.
But the slowdown does not relate to geography alone – it also correlates to age, with the greatest decrease in giving (2.18%) being among those aged 50 and over.
In light of such findings, our colleagues in the US have delved deeper in to the topic of generational giving in the 2018 edition of their 'State of Not for Profit' report. In this short blog, we share some of our views and experiences around generational giving, building on some of the thoughts on generation-appropriate channels, messages and activities that will help your fundraising campaigns to succeed.
Don't make assumptions
Research in late 2017 by the UK's Charity Commission and Fundraising Regulator(ii) found that 44% of the country's 18 – 24-year-olds (commonly called 'Generation Z') would give up their smartphones for the whole of December to raise £500 (US$654.75) for a charity of their choice. This was compared with less than a third of the rest of the population.
In addition, this same group were planning to make the highest donation of any age group at Christmas-time (£31.29 or US$40.97 on average). And more than half of them said they would check out a charity before giving, compared to just 29% of the over-75s.
These findings clearly highlight two key factors. Firstly, there are very clear differences in how generations act when it comes to charitable giving. Secondly, no one should make assumptions based on what they think they know about a generation.
Audience 1. Generation Z: aged around 18 – 24
These "philanthroteen" children of Generation X effectively 'live' online, spending up to 10 hours a day(iii) on social media and the internet (so just think what a month without a smartphone would mean to them). They have a strong desire to do good, and are more likely than older people to volunteer, sign a petition and take part in a public demonstration or protest.(iv)
When targeting this age group, an effective strategy is to give them the opportunity to go beyond pure financial giving to participate directly in your activities, leading events and campaigns and sharing in your philanthropic objectives. A great example is the global success in 2014 of the ALS 'Ice Bucket Challenge', which raised US$115 million for the US-based ALS Association and other large sums for motor neurone charities in Canada, the UK, the Netherlands and other countries.(v)
Understand this group's use of social media too, sharing their language, platforms and emojis (but make sure your usage is authentic – don't run the risk of mockery by getting it wrong). And draw on their love of crowdfunding, using platforms like Indiegogo and Crowdrise.
Audience 2. Generation Y/millennials: aged between 25 and 39
Millennials are poised to replace Baby Boomers as the powerhouse of worldwide charitable giving in future. As it stands, this generation are currently battling with increasing student loan debts, high unemployment rates and in some cases, reliance on the bank of Mum and Dad.
In the US, whilst an overwhelming 84% of millennials gave to charity in 2015, their donations made up only 11% of total giving in the US that year. But as millennial wealth grows, so might the proportion they contribute – it is anticipated that by 2020, millennials will make up 35% of the global working population (the same as Generation X).
Authenticity is vital to millennials – they expect transparency like no previous generation. They want to know how their donations will be used (globally, their top three causes are children and youth, human and civil rights, and women and girls).(vi) Coming to terms with their demands for information is one of the most pressing challenges facing not-for-profits and fundraisers. Above all, you must be open about the proportion used to cover admin and other expenses – transparency is vital for building their trust.(vii)
Charities that appeal to this target audience really well use 'story-telling' techniques to show exactly how their gift will be used. Social media is a great way of doing this, and we have seen an increasing number of charities use it in recent years to further their causes. When putting your social media strategy together, it's interesting to bear in mind that the use of video hugely outweighs all other types of links, downloads and images – for example, Facebook videos are shared seven times more often than simple links.(viii)
Audience 3. Generation X: aged from 40 – 52
It's surprising to many that Generation X spends more time on social media than millennials do, making a direct approach via these channels an obvious route for reaching them.(ix) They also have some of the traits of their parents' generation, such as a strong work ethic, meaning they are likely to undertake due diligence before making a donation. Make sure therefore that your website gives them easy access to all they'll need to make a decision, including your annual report.
They take giving seriously and are keen to make contributions that have a clear positive impact. So, if you are hosting them at an event (globally, this is the preferred way of making donations for 24% of Gen X donors) make sure that among the entertainment you also highlight your organisation's philanthropic achievements.(x)
Audience 4. Baby Boomers and beyond: aged 53 and over
Across the world, Baby Boomers currently donate more than any other generation. And, as many downsize their property and lifestyle, the likelihood is that they will be even more generous in the years ahead. It is anticipated that retiring Boomers will donate US$6.6 trillion in cash and US$1.4 trillion in volunteer hours over the next 20 years in the US alone.(xi)
The majority of retirees say they now give in a way that is more focused, hands-on and impact-oriented than before they retired.(xii) This presents a great opportunity for charities, so it's well worth considering how you engage with this group and present them with opportunities for giving – after all, they are more likely than other generations to give to major capital-raising campaigns or set up special-purpose endowments.
How we can help
We have a team of industry experts around the world who work with all types of not for profit clients and therefore have a solid understanding of the unique issues facing the sector. Our group of global specialists are passionate about helping you to achieve your mission and goals.
To find out more about our not for profit services, please get in touch.
Find out more
To read more about generational giving, as well as a review of other key trends affecting the sector, download Grant Thornton's 'State of Not for Profit 2018' report.