Our progressive thinkers offer services to help create, protect and transform value today, so you have opportunity to thrive tomorrow.
Related insights: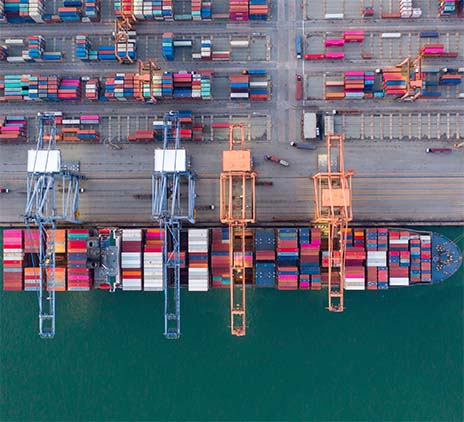 Our services can strengthen your business and stakeholders' confidence. You'll receive professionally verified results and insights that help you grow.
IFRS

The International Financial Reporting Standards (IFRS) are a set of global accounting standards developed by the International Accounting Standards Board (IASB) for the preparation of public company financial statements. At Grant Thornton, our IFRS advisers can help you navigate the complexity of financial reporting from IFRS 1 to IFRS 17 and IAS 1 to IAS 41.

Audit quality monitoring

Having a robust process of quality control is one of the most effective ways to guarantee we deliver high-quality services to our clients.

Global audit technology

We apply our global audit methodology through an integrated set of software tools known as the Voyager suite.
Related insights: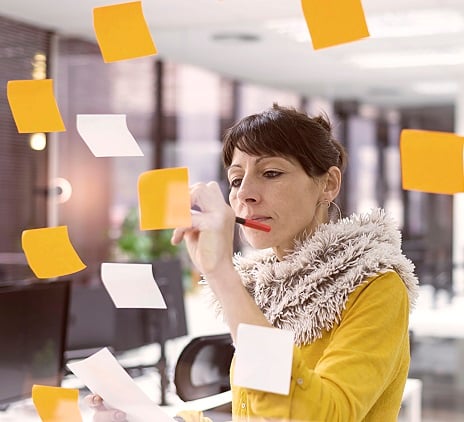 IFRS
IFRS Alerts
IFRS Alerts covering the latest changes published by the International Accounting Standards Board (IASB).
Our tax services help you gain trust and stay ahead, enabling you to manage your tax transparently and ethically.
Related insights: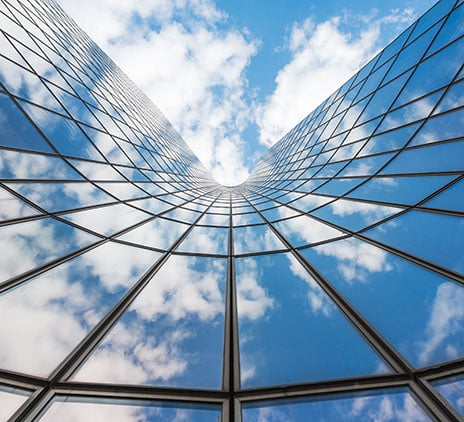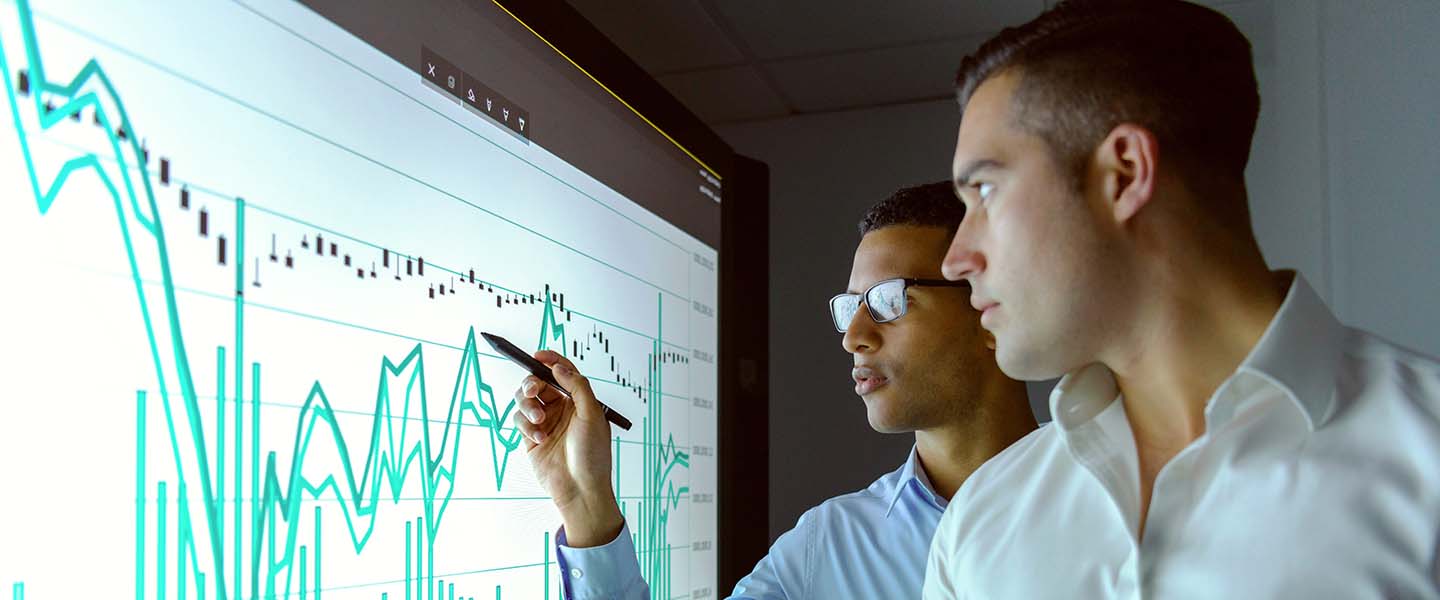 Technology can help mid-market firms to offset the damage caused by soaring inflation. But how do companies globally ensure they get the best return on investment? Here, we explore the opportunities and risks for businesses in the year ahead.
With high inflation widespread around the world and likely to persist into 2023, many mid-market companies are facing unprecedented challenges. As input costs rise and consumers rein in their spending, margins come under pressure and businesses find it harder to protect their profits and make effective investment decisions.
Grant Thornton's International Business Report (IBR), a biannual survey of senior executives of around 10,000 firms in 29 economies, found that only 54% of respondents strongly agreed that they expected to increase profits in 2022 as inflation drags on-demand and pushes up input costs.
However, those firms that did forecast higher profits said they were:
Investing in noticeably more areas of digital/IT than the global average
Focusing more on reducing operational costs and improving efficiencies
Increasing digital spending as a direct result of inflation, with some 70% agreeing that "the risk of inflation is accelerating investment in digital/IT activity within my business" compared with the global average of 66%.

"High rates of inflation have a huge impact on companies by increasing the costs of doing business and creating market uncertainty," explains Elaine Daly, global head of business consulting in Ireland for Grant Thornton.
"But well-planned and implemented business transformation initiatives can offset this, having a long-term deflationary effect on business costs and, subsequently, the price of products or services," she adds.
"The key is that companies are not complacent and move quickly to build their digital resilience."
Efficiency has become a priority and digital innovation is vital to achieving it. Companies must upgrade their systems and processes to develop leaner business models that can thrive at a time of slower growth. At the same time, digital transformation remains crucial to improving consumer engagement and unlocking productivity gains – a trend accelerated by the pandemic.
It all requires smart and sustained investment, and mid-market companies say they are willing to spend, with two-thirds of respondents to Grant Thornton's most recent IBR survey agreeing that the risk of inflation is accelerating investment in digital within their business.
Businesses are looking to digital to mitigate the effects of inflation
We also found that 60% of companies plan to increase overall digital investment in the next 12 months – the highest level on record.
Yet, there are concerning signs that some businesses may be struggling to get the most out of their digital spend or are misdirecting it. Only 30% of IBR respondents strongly agreed that they had 'clearly defined' the digital investments needed to support their enterprise growth strategy. And only one-third said they were actively spending on digital to reduce costs.
Two-thirds of the mid-market lack clarity on the digital investments needed for growth
Why digital matters at a time of uncertainty

"We see that successful mid-market companies have invested heavily in technology over the last decade and especially in the last two or three years, but the business case has changed," says Steven Perkins, national leader for technology and telecommunications industries at Grant Thornton US.
"Before inflation became a problem, the focus was on improving the customer experience and employee engagement in response to rising competition and the remote working trend. Those areas remain vital, but inflation has become an additional pressure and there's a need to rationalise infrastructure and find efficiencies."
Many mid-market companies have a "good deal of cash" on their balance sheets after a long period of expansion, which to some degree protects them, he says. Yet, no one believes high inflation will be transitory anymore and companies must adapt to a new reality for the medium to long term.
"You may be running a company that has been through a decade of growth but is now entering a sustained period of uncertainty," Steven says. "That may require substantial upgrades to your technology and processes to create a fundamentally different or more efficient business model."
What does smart digital investment look like?
Companies need to harness digital to build smarter, leaner businesses that can withstand the impact of inflation and find new routes to growth. But for many, deciding how to deploy their digital budgets can be a challenge.
Technology is evolving rapidly and, in some instances, there is a fear of the unknown or unproven. Some mid-market firms are also grappling with cumbersome legacy systems that hinder innovation.
Steven says it is vital for mid-market businesses to update these systems and move to the cloud – or scrap them altogether and start again. Which route to take depends on a firm's current and future business requirements, but he believes that long duration infrastructure projects are in decline.
"I think we'll see more upgrades and investments to unlock additional value from existing infrastructure. The cloud has allowed businesses to essentially rent digital capabilities and this asset- light approach makes the most sense at the moment."

Roy Nicholson, national managing principal of the digital transformation practice at Grant Thornton US, adds that businesses shouldn't fear digital transformation just because they are less well resourced. Mid-market firms actually have an advantage over larger organisations as their legacy infrastructure is smaller and therefore easier to update.
"They can be nimble in a way larger businesses cannot. That agility is crucial."

Deciding how to deploy digital budgets requires meticulous planning, says Xavier Lecaille, global leader of business process solutions at Grant Thornton in France. Companies must evaluate the risks and returns before making significant investments and this is rarely straightforward.
In addition, new systems usually require an organisation-wide change to ensure staff are properly trained and management processes adapt. Personnel changes may be necessary.
It is vital that companies take advice before they invest and get buy-in from all stakeholders, adds Elaine Daly.
"Clients need to understand what the issues are and what the investment will deliver. Is the investment designed to reduce overhead costs, increase quality, increase productivity or add value? Are all the management team aligned on what the investment will and won't do? Have key stakeholders been briefed and their issues or concerns been addressed?"
She says early engagement with key decision-makers and clear well documented plans, agreed by all parties to help ensure the successful delivery of transformation programmes, will be vital.

There is also fierce competition for digital talent among mid-market companies, explains Kalpana Balasubramanian, head of dGTL, a venture of Grant Thornton that focuses on emerging technologies and digital finance in India. "Growing firms need to find more skilled and educated workers who have many options and they push the cost of hire."
"It's a trend playing out across the world and a lot of companies will look to manage the higher cost more efficiently with technology."
Some firms would rather outsource their digital functions than face up to these internal challenges, says Roy Nicholson, but it's a mistake.
"Most mid-market firms can improve efficiencies internally, by simplifying, standardising and centralising processes first; outsourcing on its own transfers the mess to someone else without exploring efficiencies first," he says.
Automation and data can unlock productivity
But what technologies specifically should mid-market firms invest in as they look to offset inflationary pressures?
Clearly, priorities differ from firm to firm, but for most, automation, robotics and machine learning will be key. These technologies improve productivity by lowering output costs and allowing companies to deploy manpower more effectively.
According to our survey, 30% of mid-market firms globally say they are investing in operational automation to fuel growth.
Data is also key to building more resilient mid-market businesses at a time of rising cost pressures, as it plays a critical role in informing a company's decision-making processes. As pressures on margins increase, firms may face difficult decisions around cost-cutting, increasing prices or switching their product mix or suppliers. But with deeper insights into their operations, those choices become easier.
Data is a top priority for companies predicting growing profitability

"Many businesses struggled to make effective decisions during the pandemic because they lacked the data to understand the challenges and opportunities that lay ahead," says Alan Dale, head of business consulting at Grant Thornton UK.
"Mid-market firms have been working to change this, but it will require continued focus and investment."
He is seeing a lot of interest in enterprise resource planning, finance, HR and supply chain systems which can improve efficiency and cut waste.
Act now to offset the challenges
Inflation poses serious risks to today's mid-market businesses and companies around the world must take action to offset the threats. The choices they make today will determine their future performance, yet many still seem to be misdirecting their IT spend, potentially letting it go to waste.
Security is a major concern in the mid-market
"As inflation bites, the biggest risk to mid-market firms is complacency," says Steven Perkins. "Those that don't adapt could be left behind by more agile rivals."
Companies must therefore act now, using digital innovation to ensure they continue to thrive despite growing economic uncertainty.

Act now, but how?
Interrogate your data to understand your primary challenge
Use automation to cut back office costs
Engage stakeholders early on digital investments
Simplify and standardise internal processes
Upgrade legacy systems to boost innovation
For more information about how your business could benefit from targeted digital investment, speak to you local Grant Thornton member firm or contact one of our Grant Thornton specialists highlighted below.