Our progressive thinkers offer services to help create, protect and transform value today, so you have opportunity to thrive tomorrow.
Related insights: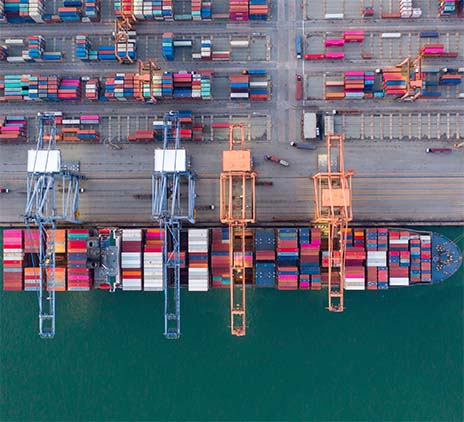 Our services can strengthen your business and stakeholders' confidence. You'll receive professionally verified results and insights that help you grow.
IFRS

The International Financial Reporting Standards (IFRS) are a set of global accounting standards developed by the International Accounting Standards Board (IASB) for the preparation of public company financial statements. At Grant Thornton, our IFRS advisers can help you navigate the complexity of financial reporting from IFRS 1 to IFRS 17 and IAS 1 to IAS 41.

Audit quality monitoring

Having a robust process of quality control is one of the most effective ways to guarantee we deliver high-quality services to our clients.

Global audit technology

We apply our global audit methodology through an integrated set of software tools known as the Voyager suite.
Related insights: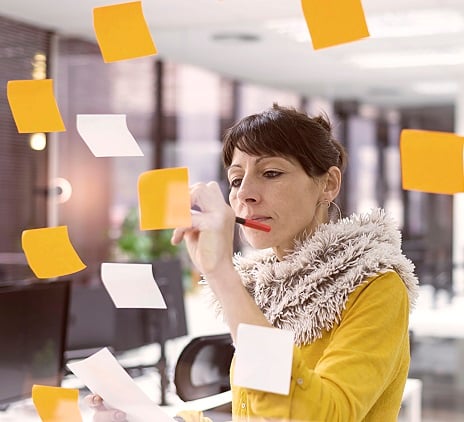 IFRS
IFRS Alerts
IFRS Alerts covering the latest changes published by the International Accounting Standards Board (IASB).
Our tax services help you gain trust and stay ahead, enabling you to manage your tax transparently and ethically.
Related insights: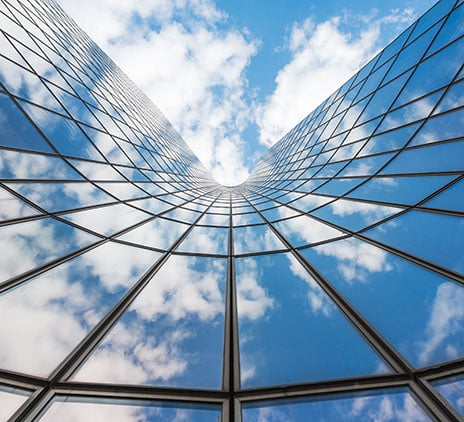 Expatriates taking up employment in Belgium will be subject to comprehensive rules and, in some cases, employment visa requirements.
The Global Mobility Services team at Grant Thornton Belgium can help expatriates and their employers to deal with the Belgian visa and work permit requirements, with Belgian labor law and social security issues, as well as with Belgian income tax items.
In particular, we can assist expatriates and their employers to identify Belgian tax planning opportunities, review tax equalization policies, as well as providing compliance services regarding Belgian tax filing requirements. Please note that we – as Grant Thornton Belgium – cannot render actual payroll compliance services which are typically provided by dedicated Belgian payroll agents.
Expatriates may qualify for a special tax regime for international inbounds. We can prepare the formal application for the special tax regime to be submitted to the competent tax office.
Click on each of the areas below to expand for more information:
New tax regime for inpatriates and inpatriate researchers
Belgian tax authorities have created a new Belgian tax regime for inpatriates and inpatriate researchers. The underlying tax bill has been published on 27 December 2021.
In essence, the new system offers the benefit that, for a certain period of six monthstime a special regime can be applied with regard to 'costs proper to the employer' specific to inpatriates and inpatriate researchers that can be reimbursed tax free. Furthermore, a (partially) flat-rate calculation that should result in an administrative simplification is introduced.
In case of inpatriate employees or directors who receive a renumeration, the reimbursement of certain expenses by the employer or company, within the conditions and limits stipulated in Article 32/1 of the Belgian Income Tax Code (hereafter BITC) is considered a reimbursement of a cost proper to the employer.
Belgian tax resident
Opposed to the old system, where expatriates where considered as 'non-residents' for Belgian income tax purposes, the persons qualifying for the new regime will have the tax status of Belgian resident on the basis of article 2 BITC. This is to avoid 'statelessness', since most expatriates are no longer tax residents in their country of origin.
Costs proper to the employer
The following the month of arrival.expenses can be considered as reimbursements of costs proper to the employer:
One-time costs on the occasion of the move to Belgium;
Furnishing costs of the house in Belgium;
School fees for the children of the inpatriate (and his/her partner, in Belgium);
All other recurrent expenses directly resulting from the employment in Belgium (recurrent expenses).
Opt-in or phase-out?
Expatriates currently benefitting from the Belgian special tax regime for foreign executives and researchers of 1983 can decide to maintain the current status until 31 December 2023, forfeiting their right to opt-in the new regime.
Phase-out
As from 1 January 2022 (financial year 2022) the old tax regime can no longer be applied for (except on behalf of expatriates who arrived in Belgium between 31 July 2021 and 31 December 2022). However, Belgian tax authorities have indicated that the old tax system may continue to be applied until 31 December 2023, provided that the conditions of the old regime are complied with and the employee or director at hand already benefitted from it on 1 January 2022.
Opt-in
The new regime foresees a possibility to 'opt-in' the new regime for employees and directors already working in Belgium on 1 January 2022. Expats currently benefitting from the old expat regime (for less than 5 years) who meet the conditions of the new regime have the possibility to opt-in the new regime.
In order to exercise this option, the employer or company must submit an application request by 30 September 2022 at the latest.
Inpatriates who were subject to the old regime and have filled an application request to opt-in to the new regime, can still benefit from the old regime during the transition period if their application request has not been approved by the administration.
In case an individual is permitted to opt-in to the new regime, the years the individual has already worked in Belgium until 1 January 2022 will be deducted from the 5 years limit.
End of the regime
The regime can be applied for a period of five years, with a one-time extension of three years (maximum eight years). Failing to meet the conditions (e.g. the minimum salary threshold) in any given year will result in the interruption of the special tax regime on behalf of the inpatriate (researcher). In principle, the application of the new regime is definitively lost.
In our opinion, it will be possible to reapply for the regime, if proof of an uninterrupted period of five years of absence from Belgium can be presented once more (along with all other conditions).
For more information about the new regime, please refer to the dedicated section of the website of our Belgian firm.
Facts and figures
Employment visas
Before 1 January 2019 The employers of non-EEA (European Economic Area) nationals usually needed to apply for a work permit prior to the employee taking up employment in Belgium and the employee needed to obtain a labor card.
The expatriate also had to obtain a residence permit to be allowed to live in Belgium. Where the expatriate's spouse and family relocate to Belgium, relevant residence permits and separate work permits (where the spouse will also work) will be required. Where the expatriate is an EEA national the above procedure is usually not required.
Since 1 January 2019, non-EEA nationals who wish to work and stay in Belgium for more than 90 days must apply through their employer for a 'single permit' with the competent regional authority. If this request is accepted, he receives a single document attesting that he is authorized to work and stay more than 90 days in Belgium.
Tax year
The Belgian tax year runs from 1 January to 31 December.
Tax returns and compliance
Individuals who are Belgian resident for tax purposes must file their tax return at the latest on the due date indicated on the tax return (generally 30 June). The same rules apply to individuals who are not Belgian resident for tax purposes. When no return is received, the taxpayer should request one by 1 June at the latest.
Tax payers providing their tax consultant a proxy to file the tax return on their behalf through the so-called Tax-on-Web application are granted an extended filing due date till later in the year.
For employees and directors taxes are normally already deducted at source. When no withholding tax needs to be deducted, taxes will become payable within a period of two months following the receipt of a tax bill. Married taxpayers (or legal cohabitants) file a joint income tax return. However professional income is taxed separately on behalf of each taxpayer. Investment income and real estate income is taxed on behalf of the member of the household who is the legal beneficiary of this type of income.
Income tax rates
Tax year 2023 – income year 2022
| Taxable income | Tax payable |
| --- | --- |
| €0 – 13,870 | 25% |
| €13,870 – 24,480 | 40% |
| €24,480 – 42,370 | 45% |
| >€42,370 | 50% |
All tax amounts are increased by the applicable municipality taxes, which are imposed at rates between 0% and 9%. The municipality tax is calculated on the amount of income tax due.
For non-residents, the final tax due is computed in the same manner as for Belgian residents, with personal allowances being allowed if non-residents are taxable on at least 75% of their worldwide income in Belgium. No municipality tax is due, but an additional federal tax at a flat rate of 7% on the amount of the individual's income tax is payable.
A tax free amount of €9,270 (for TY 2023) is normally available, possibly increased for dependent children and specific circumstances. Lump sum (up to €5,040 for employees) or itemized business expenses can be deducted.
Special flat rates apply to different type of income depending on their nature (severance payments, accrued capital under life and group insurance contracts, etc.) but regular progressive tax brackets are in principle automatically applied whenever they appear to be more advantageous.
Sample income tax calculation
Sample income tax calculation for a single taxpayer, without dependent children.
| | |
| --- | --- |
| Gross salary | 50,000.00 |
| Cost of living allowance | 10,000.00 |
| Total employment Income: | 60,000.00 |
| Social security contributions (13.07%) | (7,842.00) |
| Standard business expenses | (5,040.00) |
| Taxable salary | 47,118.00 |
| | |
| Income tax | 15,818.51 |
| Municipality taxes (7%) | 1,107.30 |
| Special contribution for social security | 561.72 |
| Total income tax | 17,487.52 |
Basis of taxation
Income tax liability
The residents of Belgium are taxed on their worldwide income in Belgium and the non-residents on their Belgian source income.
Under Belgian tax law, the place of tax residence is governed by several criteria and is generally defined as the place where an individual has his/her permanent home (ie generally where the family is living) or where an individual has his/her center of economic interest (ie place where an individual manages his/her private affairs).
The Belgian tax code provides also for a refutable assumption that an individual is a tax resident of Belgium when he/she is registered in the National Register of individual persons in Belgium. This registration takes place in the municipality where the individual resides. Moreover, the Belgian tax code provides for an irrefutable assumption of tax residency when in case of marriage or legal cohabitation, the family resides in Belgium.
However, expatriates (certain foreign executives, specialists and researchers) who are subject to the old expat regime, are considered as tax non-residents during the whole period of their assignment to Belgium. (see below 'expatriate concessions'). On the other hands, inpatriates and inpatriate researchers who qualify for the new regime, are subject to regular tax residency rules.
Income subject to tax
Belgian tax law provides for the following four categories of taxable income:
Earned income, including employment income, director fees, self-employment income, business income and retirement income
Real estate income
Investment income, including dividends, interest and royalties
Other miscellaneous income.
For each category of income the net taxable amount is determined as the gross income received minus a number of deductions specific to the income category. In addition, several deductions and allowances can be set off against the total net taxable income.
Source of employment
As mentioned above, where duties are performed in Belgium, any remuneration received in respect of these duties is treated as Belgian sourced income and may, therefore, be subject to Belgian income tax (pursuant the provisions of the relevant double taxation treaty).
Benefit in kind
In general, if the benefit is granted in Belgium, a Belgian income tax charge will arise. Therefore, housing, meal allowances, provision of a car and relocation allowances will come within the charge to Belgian income tax in addition to the individual's salary.
Expatriate concessions
Foreign executives or specialists qualifying for the special non-resident tax status of 1983 are taxed on all income derived from their employment activity (salaries, bonuses, fringe benefits,…) from which are excluded the portion of the employment income related to the number of days worked outside of Belgium (so-called 'travel exclusion').
Special rules apply for the determination of the foreign working days certain expatriate allowances or expense reimbursements (see further). The foreign nationals qualifying for the special non-resident tax status will not be taxed on supplementary recurring and non-recurring expenses which are incurred as a result of their recruitment or transfer to Belgium, whether paid as lump sum allowances or as specific reimbursements of expenses (ie housing allowances, cost of living allowances, tax equalisation, home leave, school fees at an international school, etc).
Depending upon the function exercised by the foreign executive, the maximum annual excludable expenses or allowances amount to €11,250.00 or €29,750.00. However, the above ceilings do not include reimbursement of school fees or the reimbursement of moving expenses.
As already indicated, these foreign executives are considered to be non-residents for tax purposes (in the old regime). As such, they cannot claim tax treaty benefits as a Belgian tax resident.
The conditions to obtain the special tax status can be summarized as follow:
the employing company must be part of an international group
the employing company must be a commercial organization
the expatriate must be a foreign national
the expatriate must exercise a managerial function
the expatriate must demonstrate that he/she has kept the center of his/her economic interests outside of Belgium.
There is principally a requirement for the expatriate's employer to deduct Belgian withholding taxes from the assessable employment income. The amount of withholding taxes is determined according to specific tables provided by the tax administration. The employer can deviate from these tables directly implementing the tax benefits of the special tax status by reducing the amount of withholding tax withheld.
As mentioned earlier, the special tax regime described above is currently phasing out and won't be applicable after 31 December 2023.
Relief for foreign taxes
Where income has been subject to tax twice (in Belgium and a foreign jurisdiction) expatriates who are Belgian tax residents may be granted relief by the Belgian tax authorities where provided for in the relevant double taxation treaty or relevant internal tax legislation.
Deductions from taxable income
In determining the taxable amount of the employment income, compulsory social security contributions paid either in Belgium or abroad are fully tax deductible. Professional expenses can be claimed either by itemising the expenses actually made or on a lump sum basis using the standard business expenses deduction. A wide range of deductions may be taken against the net income subject to conditions and limitations.
Most allowances are however only available to non-residents if they earn at least 75% of their worldwide income in Belgium.
Tax reductions are granted either by the federal or regional government for specific expenses such as life insurance premiums, the purchase of service vouchers, child care expenses, charitable contributions, etc.
A law of December 2017 introduced, in the event of a change of tax residence during the calendar year, a limitation on certain tax benefits. The latter limitation is applied prorata temporis.
Other taxes
Capital gains tax
In general, capital gains are tax free in Belgium. Only capital gains on Belgian real estate (short-term assets) may be taxable under certain conditions.
Inheritance, estate, and gift taxes
Inheritance tax rules and taxes differ according to the Region where the deceased had his/her fiscal residence in Belgium.
Substantial differences exist between the rates applied by each regional authority. Special rules apply with respect to the transfer of a family-owned business and to the transfer of a family home to a surviving spouse, legal cohabitant or other cohabitant (except in direct line). Readers should obtain up-to-date information regarding these rules.
Under existing law, the estate of a deceased resident consists of the resident's worldwide assets. Belgian jurisdiction over estates of deceased nonresidents is limited to the non-residents' real estate located in Belgium. The definition of resident for inheritance tax purposes may differ from the definition used for income tax purposes. Non-resident status for purposes of the special expatriate tax regime (see Section A) does not automatically apply for inheritance tax purposes.
Inheritance taxes and gift taxes on donations of immovable property are levied according to sliding scales, depending on the beneficiary's relationship to the deceased or donor. However, preferential flat rates apply to gifts of movable property.
Gifts are subject to gift taxes (but many exceptions can apply). Transfer taxes apply to various asset (principally property) transfers and leases at rates ranging from 0.2% to 12.5%.
Investment income
The expatriate's Belgian tax residency status will determine whether investment income such as interest, dividends etc., will become liable to Belgian income tax.
Interests are in principal subject to a withholding tax of 30% (15% under some conditions). Dividends are taxed at a rate of 30% (lower rates may apply under certain conditions), and the first EUR 800 are exempted. Belgian tax non-residents (therefore including expatriates benefitting from the old special tax regime) may only be taxed on Belgian source interest and dividend income.
Royalties can be subject to a specific taxation to the extent that they are not regarded as a professional income.
Real estate tax
A tax is levied on the annual rental value of the immovable property. The rate varies according to the region in which the property is located.
Since 2021, resident taxpayers who own real estate abroad must report the cadastral income of their foreign property in their Belgian tax return. The Administration will determine the rental value of this foreign real estate based on a submitted declaration.
Social security taxes
Where duties are performed in Belgium, a charge to Belgian Social Security may arise. When the expatiate is treated as an employee, he/she will be subject to personal social security contributions of 13.07%, this rate applies to the monthly gross compensation without ceiling. The employer will also be required to contribute about 25% of the relevant income and benefits to Belgian social security system.
Social security contributions must be collected at source along with the withholding taxes.
Different rates apply to self-employed activities, including activities of directors. For income year 2022, social security contributions are levied at a rate of 20,5% on net income up to €63,297.86 and at a rate of 14.16% on income between €63,297.86 and €93,281.02. Income in excess of €93,281.02 is not subject to social security contributions. The annual maximum contribution for self-employed activities is therefore €17,221.68 (increased by 3% to 5% for administration fees for the social insurance fund).
Mandatory social security contributions are deductible for income tax purposes.
An individual who is liable to Belgian social security contributions is also liable to a special social security contribution.
The maximum amount of this contribution is €731.28. The special social security contribution is not deductible for income tax purposes. For self-employed workers and directors, the special social security contribution is included in the above-mentioned rates for self-employed activities.
Where the expatriate is seconded from an EU jurisdiction and holds the relevant documentation (A1) an exemption to Belgian Social Security will apply (limited in time – usually five years).
Where the expatriate is seconded from a jurisdiction outside the EU with which Belgium holds a Bi-Lateral Agreement and the expatriate holds the relevant documentation (certificate of coverage), an exemption to Belgian Social Security will apply (limited in time).
Where the expatriate is transferring from a jurisdiction that does not fall into one of the above categories, the Belgian rules will determine his liability to Belgian social security taxes.
Expatriates benefiting from the special tax status who are subject to Belgian social security are allowed to exclude the tax free allowances also from social security. Moreover under certain circumstances these tax free allowance can be increased with the travel exclusion resulting in an additional social security saving (both for the employee and the employer).
Stock options
The taxable moment is at the time of "grant" of the stock options under the condition that the employee accepts the offer in writing within the sixtieth day following the offer date. The taxable benefit is at that moment determined on a lump-sum basis.
The basic rule is that the taxable benefit amounts to 18% of the value of the underlying shares for an option valid for a maximum of five years. This percentage is increased by one percent per year started after the five-year maturity period of the option. The percentage thus obtained can even be reduced by half if certain conditions are met. Normally, the taxable benefit is exempted from social security contributions. The capital gain realised upon exercise and sale of the shares is tax free.
When the offer of the options is not accepted within the sixty-day period referred to above, taxation will occur at exercise. The taxable benefit will be determined as the positive difference between the market value of the shares at exercise and the exercise price. Social Security contributions will normally also be due. Subsequent capital gains upon sale of the shares are tax free.
Wealth tax
A solidarity tax of 0.15% is now applicable on securities accounts that reach or exceed €1million.
Tax planning opportunities
For foreign nationals who do not qualify for the special tax regime and who perform their duties (partially) outside of Belgium, split payroll arrangements could be considered which generally reduces the overall tax burden.
Company cars normally constitute a tax effective fringe benefit.
Deferred compensation schemes can be set up subject to certain conditions. Stock options offered by a foreign employer are preferably granted before the assignment to Belgium as taxation may occur at grant.
For further information on expatriate tax services in Belgium please contact:

Bart Verstuyft
E bart.verstuyft@be.gt.com

Samuel Leblanc
E samuel.leblanc@be.gt.com