Our progressive thinkers offer services to help create, protect and transform value today, so you have opportunity to thrive tomorrow.
Related insights: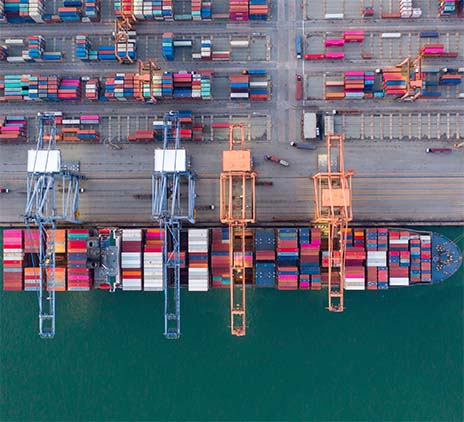 Our services can strengthen your business and stakeholders' confidence. You'll receive professionally verified results and insights that help you grow.
IFRS

The International Financial Reporting Standards (IFRS) are a set of global accounting standards developed by the International Accounting Standards Board (IASB) for the preparation of public company financial statements. At Grant Thornton, our IFRS advisers can help you navigate the complexity of financial reporting from IFRS 1 to IFRS 17 and IAS 1 to IAS 41.

Audit quality monitoring

Having a robust process of quality control is one of the most effective ways to guarantee we deliver high-quality services to our clients.

Global audit technology

We apply our global audit methodology through an integrated set of software tools known as the Voyager suite.
Related insights: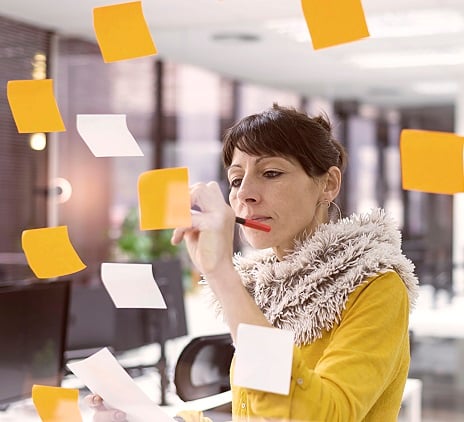 IFRS
IFRS Alerts
IFRS Alerts covering the latest changes published by the International Accounting Standards Board (IASB).
Our tax services help you gain trust and stay ahead, enabling you to manage your tax transparently and ethically.
Related insights: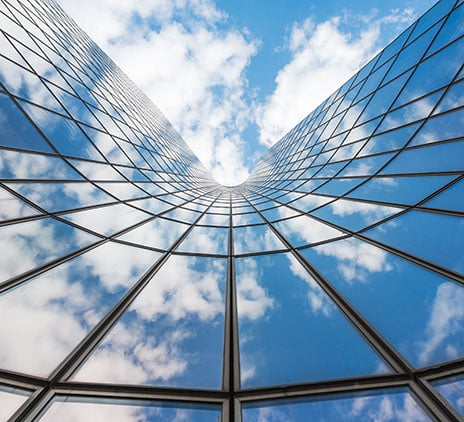 Professional services as an industry needs to turn the Software-as-a-Service (SaaS) model on its head in order to overcome the current COVID-driven climate, and to finally veer away from the rigid hourly model that has engulfed the sector for so long.
Traditional SaaS propositions begin with the requisite technology, and then proceed to compose a complementing service to help deliver that technology. For our industry, the service is inherent, but what has been lacking is an optimum capitalisation of digital tools to extract more value from that service.
With the situation we have now, amid a pandemic that is forcing everyone to rethink best practices, critical necessities, and new norms, many companies are going from thriving to barely surviving overnight.
From a status quo where unemployment was minimal and the use of the gig economy summed up our industry's claim to adaptability, we're now converted to a situation where unemployment is rife, and client demands – volume and type – are changing.
To this end, there has never been a better time for professional service firms to re-evaluate what their clients need over this period and beyond; what levels of digitisation they need to aspire to, to complement existing service expertise; and whether – at last – we can leave behind traditional hourly models of working.
Pressure points for service industries
Before indulging prospective new models, it's vital to understand the pressure points that have been intensified over the past few weeks.
At baseline level, the impacts on commerce have fundamentally changed how all industry interactions and relationships operate. For us in professional services, we've had to quickly determine how to now reach customers and clients.
As Grant Thornton US principal business consultant, Chris Smith explains, this rethink can be categorised into three elements.
"First, is to figure out what is now attractive to customers, that perhaps wasn't two months ago," he says. "This revolves around how they want to be engaged with, what services they require, and how to go about offering that service.
"All the processes and resultant propositions that were in place at the start of this year need to be questioned now; forcing both them and us into a quick adaptation phase."

Grant Thornton business services industry leader, Sean Denham, adds that the use of the gig economy represents the second key pressure point to come out of the COVID situation.
"It was all the rage two months ago, but now there's an argument as to whether professional service firms want to engage a gig economy that doesn't have the same infrastructure, capability or security entailed," Sean says. "And even if the conclusion is that the gig economy is still of use, is the demand there from clients to actually require that sporadic help?
"Then, even if those two boxes are ticked, the unemployed pool is so vast now that they actually have more power to make demands, so the benefit of having a low-cost, short-term skills pool may not actually exist in the same way anymore."
The third pressure point is perhaps the most obvious, but poignant, considering how all populations are having to adjust at present.
"We all wanted that work-life balance," Chris poses… "well now we've got it!"
He adds: "This huge dose of flexibility and being able to work in casual clothes, in our own time, from our sofas, has been stamped on by the reality of kids running around them, or pets interrupting meetings, or technology letting them down.
"For both clients and service providers, remote working when it's a forced concept, has proven to be perhaps the biggest obstacle to overcome and mitigate so far."
What is critical?
Inevitably, all these pressure points culminate in a new working dynamic between firms and customers.
The new dynamic hinges on what is now a necessity or regulatory for clients, and what is strategic.
As Chris explains, this can be simplified to a 2x2 grid of what is short-term, long-term; strategic and non-strategic.
He notes: "Many are looking inward at this time and finding silver linings in the form of actually realising where money and resources have been wasted all this time.
"A great example is office space. Some have realised, with people working from home, that the size and cost of real estate doesn't match their needs. Additionally, as they discover roles that aren't fundamental at these times, entire departments are now being merged into parallel divisions to streamline efficiencies.
"And with every decision that they make, how we fit into that ecosystem also changes. Are the assets they've relied on all this time actually critical? And if not, how can we remain relevant and valuable?"
The annuity model
The question sounds bleak, but the answer is actually hugely positive. Essentially, professional service firms, through being forced to consider what's valuable to clients during this period, are unlocking a level of diversification that simply hasn't been in play traditionally.
We can't be onsite at the moment, but did we need to be anyway?
Most importantly, we can't put in the face-to-face hours we used to. Again, does that really matter?
Sean argues not: "I firmly believe that those who use this period as an opportunity to ditch the outdated hourly model will be those who thrive; both now and beyond."
Option one, as an alternative, is to move to an annuity model whereby clients are encouraged to sign up to a yearly subscription, rather than pay just for the hours used.
To Chris' mind, firms need to address five steps to make this particular transition:
Understand the new needs of clients

, based on the 2x2 grid of immediacy and criticalness put forward. Anything long-term and non-strategic is where professional service providers come in, as businesses realise they don't need inhouse capabilities in that area.

Work out what the expected outcomes are.

Once a need has been established, it's equally vital to know 'to what end' that service is being geared toward.

What is the frequency of that needed outcome?

Is it a once-a-week task? Is it a yearly audit? Is it a quarterly tax file?

How to fill the rest of the year?

Depending on the answer to step three, if you're planning on charging a yearly subscription, you need to provide a yearly service; not just a task- or time-based proposition. This is where the ability to provide ongoing insights, not just a siloed job, comes to the fore.

Finally, how to price and deliver this final, need-based, outcome-driven, continuously relevant service?
An outcome-based model
The annuity model provides professional service firms with an opportunity to reduce risk amid crises like pandemics, as it guarantees year-round revenue. To do so though, you must be able to demonstrate year-round capabilities, even if the core requirements are short-term or time-specific.
It is this latter consideration that brings to mind a different, alternative variation to the status quo.
Chris explains: "The other thing we're seeing, which I'm very excited about, is not just a shift away from hours to a different pre-planned subscription model. But one that is geared entirely around outcomes. Success. Achievement."
Through this model, firms would again be encouraged to flex their new digital, agile muscle, but without being pigeon-holed back into the process-driven realm of being paid for hours.
Rather than being paid for the process, companies would pay for the results.
"It makes perfect sense," Chris continues. "Very few companies are contacting us every few hours to see how the process is coming along, because all they really care about is the final conclusion and whether we've brought value to them at the end of it all."
Not only does it make sense from a value-for-money perspective, but at a time like this, it also gives clients more flexibility in terms of initial outlays and investments.
"For instance, a professional service firm could charge less initially, but then write it into the contract that for every successful outcome that derives from the service, they would receive a fee," Chris explains. "This way, the client knows they're only paying in alignment with positive results they're seeing, while it also serves as a differentiator among firms who now have to unearth what 'success' means."
A new era of value
Understanding success is really the crux of why a change is required. Even without COVID, companies were altering their approach to what they needed, how to acquire it, and in what way they wanted that service to be provided.
Now, even more so, we're all in the same boat, understanding that it's hardly business as usual. In that regard, we have a prime opportunity to not just change our models, but to guide them through this difficult period and out the other side.
"Not only are we proposing better ways to work together in the future, but in the immediate term, we're exploring additional services that clients weren't needing before," Chris notes.
"Digital transformation is a perfect example. Not only is that informing the new ways we will look to interact with clients, but we can actually help them make that transformation first. Again, it's that service instinct first and foremost, with the addendum of tech to ensure more value from that service."
Sean adds: "In terms of who will thrive at the end of this, it will be those who work out how to form these new virtual relationships during this period, and to then leverage these virtual relationships via a new outcome and service-driven model. Not simply time-based.
"It's been natural to us for so long to build relationships over coffee or beer, but we've proven already that value can still be provided without that face-to-face interaction.
"In fact, if you can't provide a service without coffee and beer, then there's something culturally very wrong.
"Hopefully, that doesn't apply to most professional service firms, and the majority are instead enjoying finding new ways to not just retain relationships but to actually add new strings to their bow."
For some it's been a wake-up call. For others it's been the opportunity they were looking for to convert their investments into modernisation, into a new dynamic where we can be leaner, meaner and provide better value.
To discuss these and any other matters impacting professional services firms contact our global head of business services, Sean Denham, or your local Grant Thornton firm.