Our progressive thinkers offer services to help create, protect and transform value today, so you have opportunity to thrive tomorrow.
Related insights: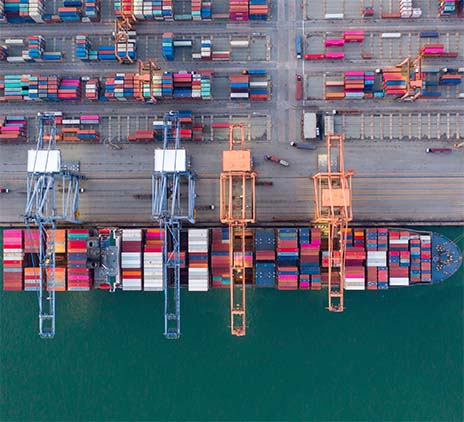 Our services can strengthen your business and stakeholders' confidence. You'll receive professionally verified results and insights that help you grow.
IFRS

The International Financial Reporting Standards (IFRS) are a set of global accounting standards developed by the International Accounting Standards Board (IASB) for the preparation of public company financial statements. At Grant Thornton, our IFRS advisers can help you navigate the complexity of financial reporting from IFRS 1 to IFRS 17 and IAS 1 to IAS 41.

Audit quality monitoring

Having a robust process of quality control is one of the most effective ways to guarantee we deliver high-quality services to our clients.

Global audit technology

We apply our global audit methodology through an integrated set of software tools known as the Voyager suite.
Related insights: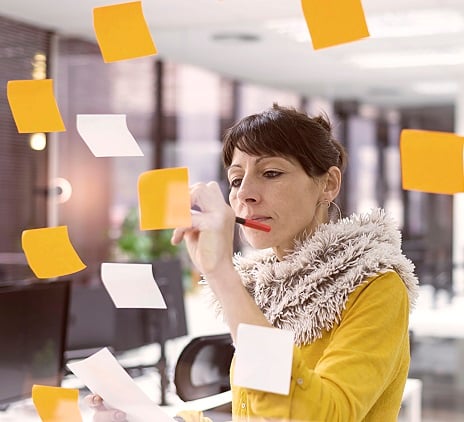 IFRS
IFRS Alerts
IFRS Alerts covering the latest changes published by the International Accounting Standards Board (IASB).
Our tax services help you gain trust and stay ahead, enabling you to manage your tax transparently and ethically.
Related insights: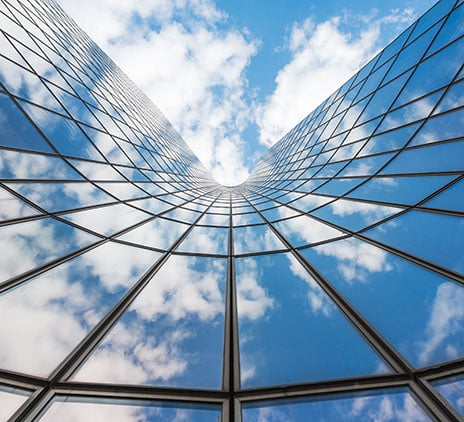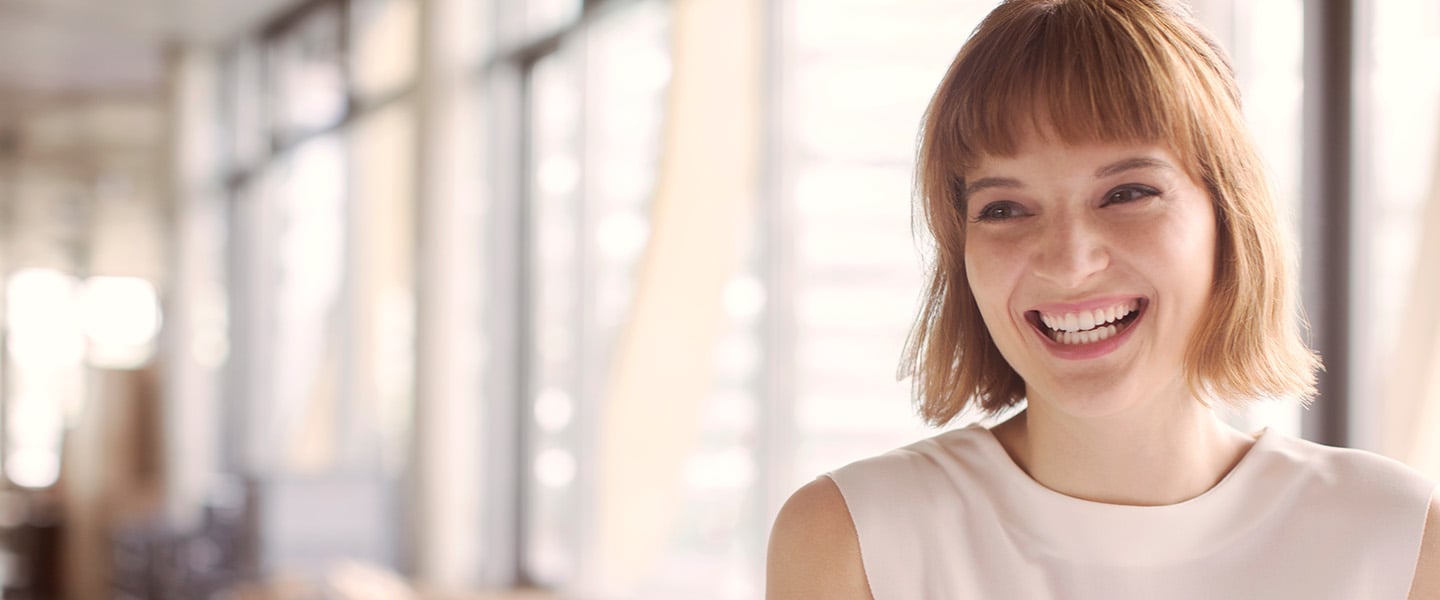 Our Women in Business 2022 report shows that life sciences companies – in line with other mid-market businesses – are taking deliberate, necessary action to create more inclusive working practices and giving female talent access to senior positions in greater numbers than ever before.
While the post-pandemic landscape brings great opportunities to shape the future of work, it's clear that people are now expecting greater flexibility, inclusivity and purpose from the organisations they work for. All this is set against the background of a global talent shortage: more than half of all firms surveyed in our research (57%) expressed concern about their ability to recruit in the next year.
We discussed some of the key findings with female life sciences leaders across our global Grant Thornton network, exploring how new working practices are benefiting women in the industry and if lessons can be learned from competitor sectors that are raising their diversity and inclusion (D&I) game under broader ESG strategies. And, in an industry that's historically more attractive to women, how can companies maintain their D&I momentum to create a culture that truly opens the door to female talent at every level?
The impact of changing working practices in life sciences
Early research during the pandemic showed that four times more women than men dropped out of the workforce, with predictions that the wage gap could widen by more than five percent resulting in a lasting set-back for women in the workplace.[i] But this year, our Women in Business research established that diversity and inclusion is higher on the agenda for mid-market businesses than ever before, with 71% of healthcare companies' C-suite leaders believing that new working practices will benefit women's career trajectories in the long term.

"Covid gave us a chance to leap forward in terms of technology, changing the way we communicate with each other and the way we work," observes Schellion Horn, partner at Grant Thornton UK. "It has proved that we can work flexibly and we can work differently, and women are definitely benefitting from that."

Devika Dixit, associate director at Grant Thornton India agrees: "Flexible working – including the ability to set individual hours, removing the pressure to commute, and the use of technology to connect and participate fully from a remote location – has long been on the list of actions needed to promote female career progression. The new digital working landscape has removed some of the traditional obstacles."
Interestingly, our research shows that the belief that new working practices would benefit women's careers was even stronger in other sectors, with 82% of technology industry leaders agreeing with this statement, for example. This poses a pertinent question: are traditionally male-dominated industries beginning to wake up to the largely untapped potential provided by the female talent pool? And, if so, will this negatively impact the availability of talent for life sciences?
Fighting the talent shortage
Our research shows that the healthcare sector more broadly has a standing advantage over other industries when it comes to tackling the talent shortage. At 39%, it has the highest proportion of women in senior management out of the 15 industries surveyed.
"With many women in this sector historically, diversity has not typically been seen as a challenge," Devika explains, "and the talent war has been less prominent owing to the use of culture and purpose as the inner magnet for attracting and retaining talent."

Elaine Daly, partner at Grant Thornton Ireland, agrees. "Workers are re-evaluating their professional motivations and seeking a sense of purpose in their work. Life sciences companies are ideally placed to provide this purpose."
In today's overstretched job market, however, the challenge for talent is just as likely to come from within the healthcare sector. This could create unwelcome competition for life sciences companies who would lose their innate purpose-led advantage.
In such a scenario, retaining talent is just as important as attracting new blood. Creating a working culture where everyone feels included and valued is vital to keeping employees engaged at all levels, including senior management.
It's perhaps no surprise then that during the pandemic, action around instilling gender diversity at senior levels increased across the board. In 2022, we see 73% of healthcare businesses using new ways of working to create a more inclusive environment for female talent.

"This is where the 'I' in D&I is so important, making the environment one that fosters a sense of belonging for everyone." says Amy Flynn, global head of life sciences and principal at Grant Thornton US. "It's not just about having more women in your workplace, there needs to be intentionality around how you demonstrate the values you choose, and even an intentionality about the language that you use." Indeed, our 2022 research shows that 95% of mid-market businesses are actively promoting employee diversity and inclusion, up from 92% in 2021.
"Making sure that everybody is included is the key," agrees Schellion. "In one sense it's great that companies realise there's a war for talent; they understand the need for making their company an attractive place to work in terms of diversity."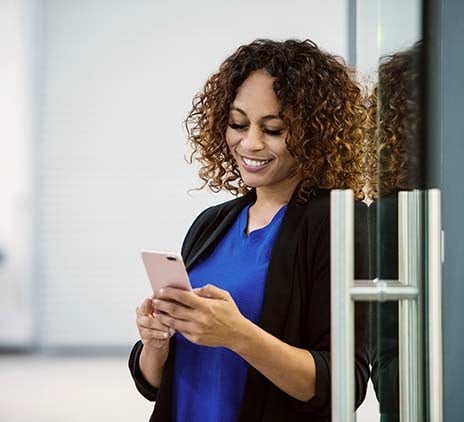 DIVERSITY AND INCLUSION
Opening the door to diverse talent
Lessons to learn for life sciences leaders
With competitive industries like technology, media and telecommunications now doing more to promote diversity and inclusion, life sciences businesses should take note and take action, suggests Amy. "The competitive environment for women will start to become different as more organisations progress in this field, and we could see women drawn to those industries and away from life sciences. We need to ask how can life science companies stay ahead of the curve and what lessons we can learn from other industries and other businesses."
While life sciences companies are taking more actions than their average healthcare counterparts to encourage employee engagement and inclusion, they still lag behind levels recorded in the technology sector. Our research shows two action areas where technology companies are noticeably ahead: 'Encouraging senior management to act as role models/champions' (43% vs 32%) and 'Paying careful attention to employees' individual working styles and adapting approaches accordingly' (47% vs 38%). It is clear that life sciences businesses must not become complacent but continue to drive the positive momentum we have seen in 2022.
"The life sciences industry, like all industries, needs to continue to take action to diversify its workforce, particularly for senior leadership positions," suggests Devika. "Companies are now trying to create a more inclusive environment by diversifying hiring teams, letting employees harness their individual strengths, and ensuring real endorsement of women from their leaders. We need to ensure that we continue this momentum; encouraging senior management to act as models/champions and allowing people to work in a flexible manner will help to improve the diversity."
Maintaining momentum on diversity and inclusion
How, then, can life sciences continue the impetus to reach true gender parity? Measuring change and progress to enable more effective action is key. Before the pandemic, we saw that mid-market businesses were unsure which factors to prioritise and what to measure. Two years on, the renewed global focus on diversity and inclusion has meant that many leaders now see measurement – particularly in terms of inclusion – as more of a priority.
Life sciences companies are in line with the global average for measuring diversity and inclusion and, more than 10% above average when it comes to measuring gender pay equality (52%) and the percentage of female new hires (42%). Could this focus on measurement be allowing life science companies to measure progress and adjust their policies where needed to enable more effective action? Or even to spot danger signs and take corrective measures?
"From the life sciences companies we work with, we know that they are ahead of the curve when it comes to diversity in general, not just gender, as well as equity and inclusion," explains Amy. "They have many structures in place already that have been working (the stats reflect that) and while Covid was a blip, they are holding true with the foundational elements that operationalize their overall Diversity, Equity & Inclusion strategy."

There are regional anomalies, however. According to Rebecca Dong, M&A partner at Grant Thornton China, the pandemic is still taking its toll: "Although China has begun to emphasize the importance of ESG, with the continuing lockdowns, many industries, including life sciences, are still striving for industrial recovery and have no time to consider other issues."
In such circumstances, measuring diversity and inclusion may be a 'nice-to-have' policy that simply isn't actionable for some parts of the world where they continue to wrestle with the effects of COVID-19. If so, it may leave their markets, and the women working in them, behind the curve in the long run.
In conclusion: there is still work to be done
Our Women in Business 2022 research reveals plenty of signs that women are thriving in the life sciences industry. Above-average levels of women in senior management combined with conscious moves to measure diversity and inclusion are encouraging. However, it's clear that in a competitive job market, the industry cannot rely on past performance or rest on this advantage. Other sectors are taking the business of gender equality and opportunity seriously and are set to become increasingly attractive alternatives for women
If life sciences businesses are to maintain their competitive edge, all the signs are that they need to remain vigilant and keep working on diversity and inclusion. Purpose alone will not ensure that women choose to build a career in life sciences; recognition, an inclusive culture, long-term prospects and individual flexibility will also be crucial. Companies must seize the momentum of a newly empowered female workforce if they are to win the battle for talent and continue to thrive in today's fast-changing environment.
To find out more about how businesses are opening the door to diverse talent and driving gender parity, read our Women in Business 2022 report and D&I insights.
i. National Women's Law Center, National Bureau of Economic Research