"Our experienced and multi-skilled team focus on our client experience, delivering high quality service to our customers. Our clients meeting agenda always will cover Innovation, Strategy, Cyber Risks topics and expectation on our services."
Daniel Maranhão, managing partner
We are Grant Thornton Brazil
Grant Thornton Brazil specializes in audit, advisory, tax services and outsourcing. We submit tailor-made solutions, taking into account the type of client, activities and local requirements. Our basic concerns are the constant changes to Brazilian rules, in particular the ones related to tax and BR-GAAP (CPCs). We also have an international business centre (IBC) that provides a gateway to the resources of the Grant Thornton global organisation.
Fast figures
US$25
million
Revenue

Global strength
Grant Thornton is one of the world's leading organisations of independent assurance, tax and advisory firms. With more than 53,000 Grant Thornton people, across over 135 countries, we are focused on making a difference to clients, colleagues and the communities in which we live and work.

Why Grant Thornton
With more than 1,100 professionals and 36 respected and well-known partners, Grant Thornton Brazil offers a value-added and economical alternative to our competitors. Our solutions focus on using the best of our global methodologies, which have been adapted to meet your specific needs in the marketplace.
Awards
Grant Thornton is an award-winning globally recognised professional services network. Here are some of our awards:

MCA Project of the year 2015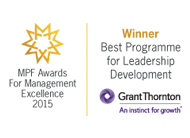 Best Programme for Leadership Development in 2015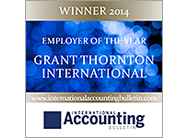 IAB Employer of the year 2014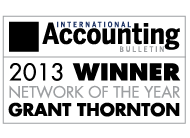 Global network of the year 2013