Our progressive thinkers offer services to help create, protect and transform value today, so you have opportunity to thrive tomorrow.
Related insights: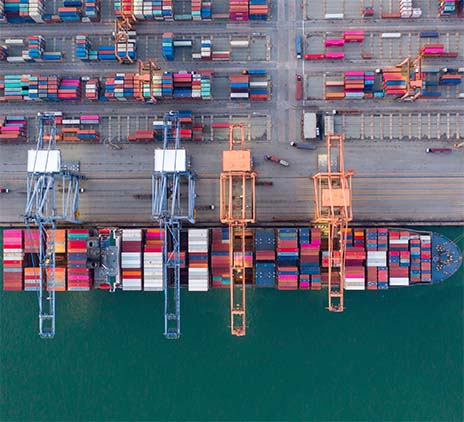 Our services can strengthen your business and stakeholders' confidence. You'll receive professionally verified results and insights that help you grow.
IFRS

The International Financial Reporting Standards (IFRS) are a set of global accounting standards developed by the International Accounting Standards Board (IASB) for the preparation of public company financial statements. At Grant Thornton, our IFRS advisers can help you navigate the complexity of financial reporting from IFRS 1 to IFRS 17 and IAS 1 to IAS 41.

Audit quality monitoring

Having a robust process of quality control is one of the most effective ways to guarantee we deliver high-quality services to our clients.

Global audit technology

We apply our global audit methodology through an integrated set of software tools known as the Voyager suite.
Related insights: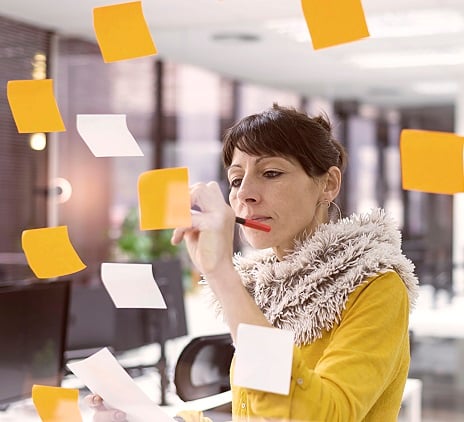 IFRS
IFRS Alerts
IFRS Alerts covering the latest changes published by the International Accounting Standards Board (IASB).
Our tax services help you gain trust and stay ahead, enabling you to manage your tax transparently and ethically.
Related insights: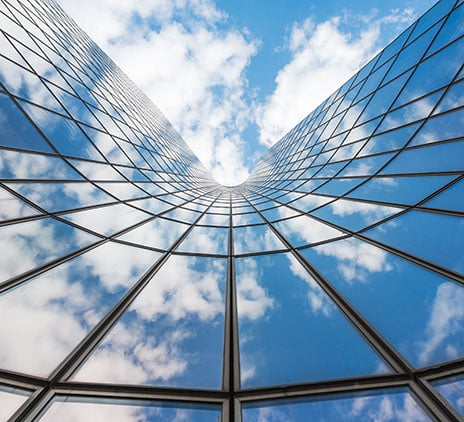 Culture, diversity and strategic planning
In light of growing international interest and scrutiny of corporate practices we set out to explore how three major aspects of governance – the role of culture, board composition and strategic planning – are affecting businesses around the world.
Corporate governance: The tone from the top draws on 1,865 telephone interviews with business leaders in 36 countries through our International Business Report (IBR), and 86 in-depth interviews with board directors in eight countries to answer five critical questions in corporate governance today.
1. Whose responsibility is culture?
The definition of business culture varies between countries but nine in ten business leaders believe culture is important to a robust governance framework and board members generally agree that it is the board which needs to build and foster this culture. Regulators are also becoming more vocal on the role of culture and expectations for boards. One in five business leaders said that their boards do not spend enough time focusing on culture.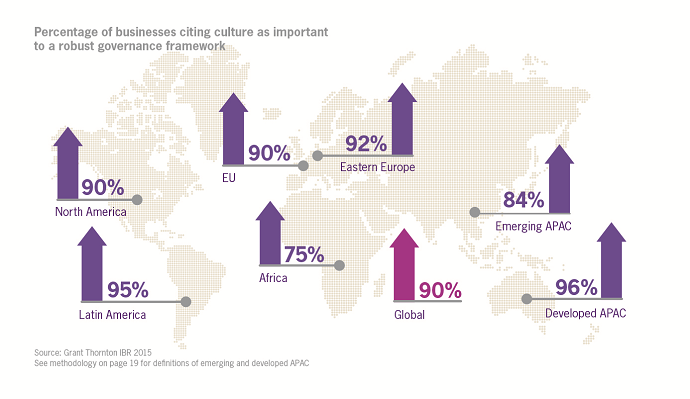 Boards should work proactively with business management teams to foster a corporate culture of effective governance. While regulators can encourage the importance of culture as the cornerstone of good governance, it can be too intangible to mandate action.

2. How can boards foster a culture of good governance?
A good governance culture directs how a company behaves, shaping the signature behaviours which bring corporate codes of conduct to life. There is no standard empirical method of measuring culture, but two-thirds of business leaders around the world believe the amount of time their boards spend looking at the broader issue is 'about right' although some board members indicated that boards focus on culture only in response to compliance issues. Board members also cited integrity and transparency as the principles that should underpin every action a business takes, which might be harder when the company is facing tough challenges.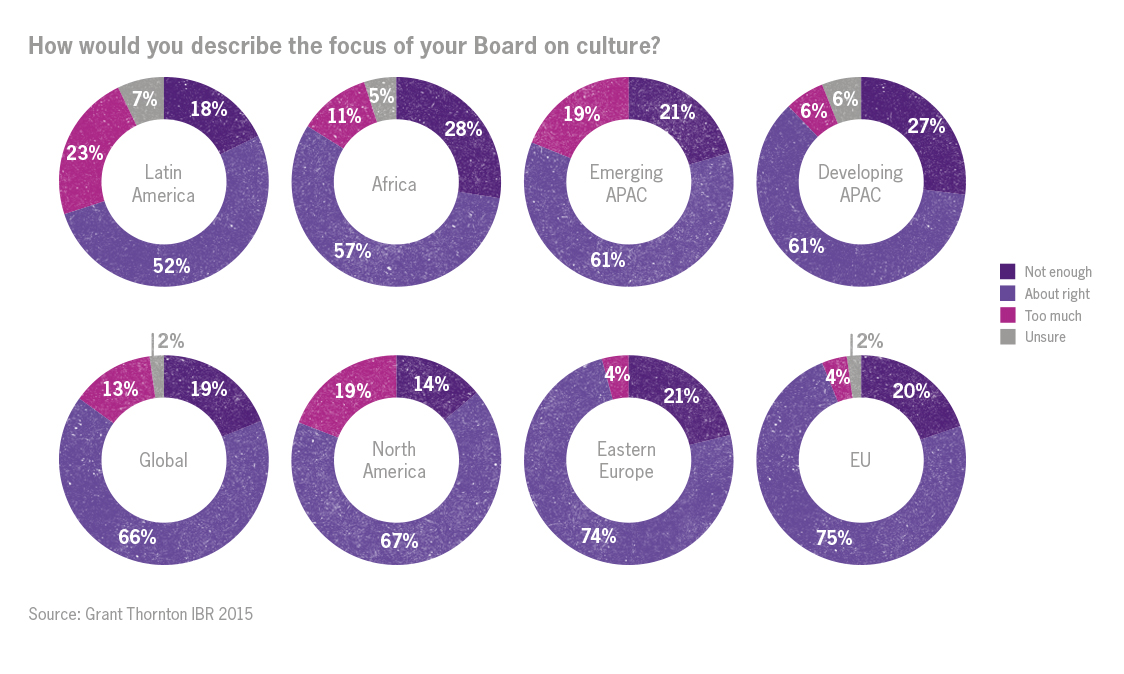 Boards should encourage the company to pause and reflect on what its real (or original) purpose is to understand whether some of this has been lost sight of in the pursuit of (short-term) profitability. A good governance culture is critical to a company's longevity but we found worrying evidence that 'culture' does not receive the blanket support that might be expected.

3. What does 'diversity' really mean?
There are many different forms of diversity but two thirds of business leaders surveyed believe their boards are effective in encouraging it (with those in listed businesses more satisfied than their privately held counterparts) but just a sixth of directors globally are women. Board members agree that there is a lack of diversity on boards which makes 'groupthink' a bigger danger. They want to look beyond gender to also seek diversity of culture, background, knowledge and thought.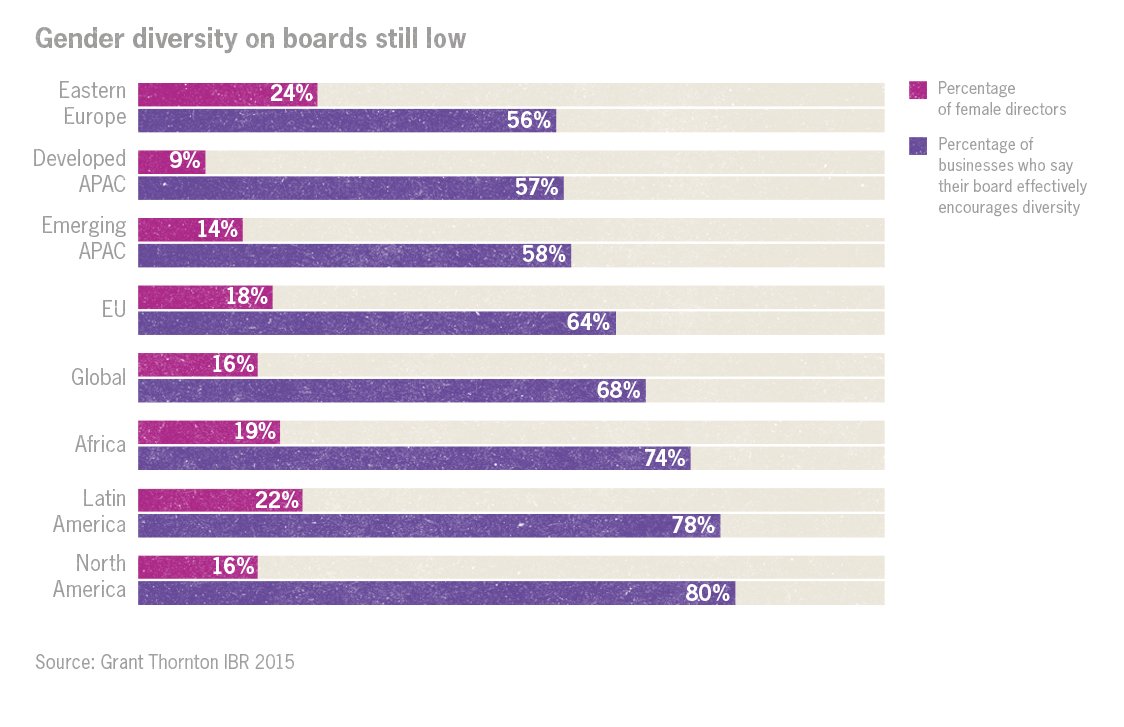 Board members should encourage bringing new perspectives onto boards so their businesses can tackle problems from different angles. This creates an open, inclusive mind-set which should cascade down the organisation. Businesses not encouraging diversity risk being left behind in a slow economic recovery.

4. What skills do boards need?
Succession planning on boards - to ensure consistency but also to better adapt to new developments in the business environment - has risen up the corporate agenda. Business leaders want their board members to have current industry knowledge, whereas board members themselves indicated more interest in their peers bringing new ideas to the table and having the time available to contribute effectively. A particular concern is technology and whether boards have sufficient current knowledge of the digital space to appropriately advise their management teams.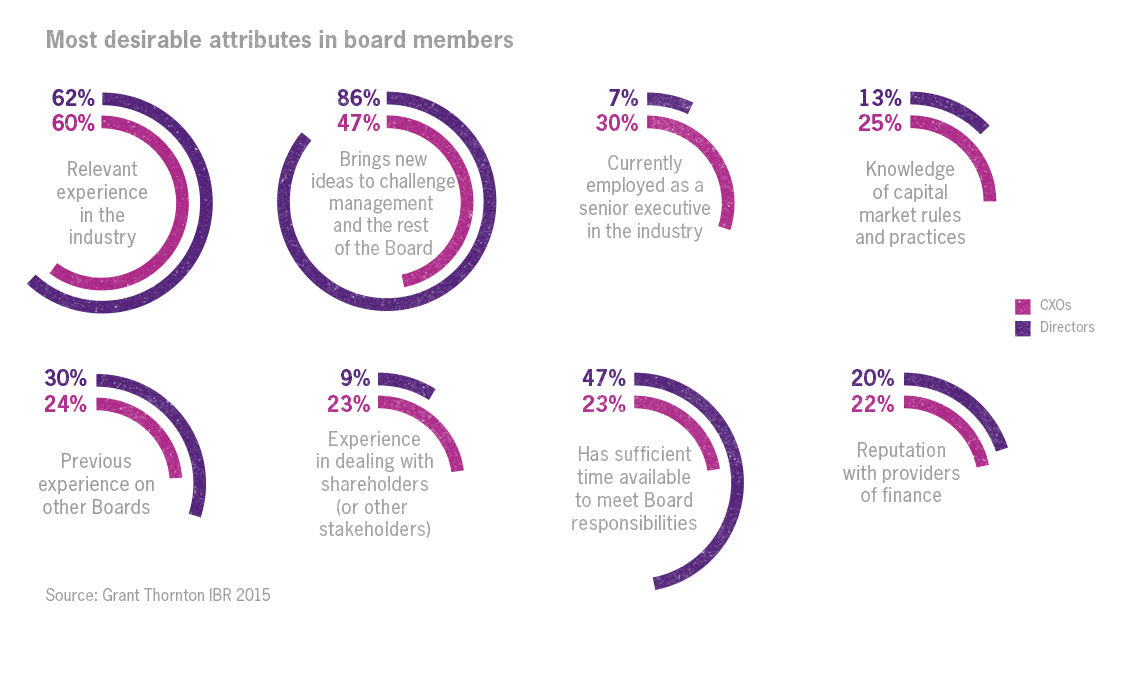 Conducting periodic assessments of board skills should form part of a board effectiveness review, along with considering the criteria used for selecting new board members. Relevant experience is an important asset and boards without sufficient knowledge of modern business practices cannot provide sufficient direction to their management teams.

5. Conflict of interest between short-term profits and long-term growth?
Different industries operate to different planning horizons - for example, mining and utilities need to take a much longer-term view than technology companies - and electoral cycles can also play a significant role. Almost three-quarters of the businesses globally operate under a planning cycle of three years or less. Most board directors believe this is an appropriate planning horizon although some would like to see CEO compensation linked to longer-term performance to avoid operational decisions being driven solely by quarterly reporting.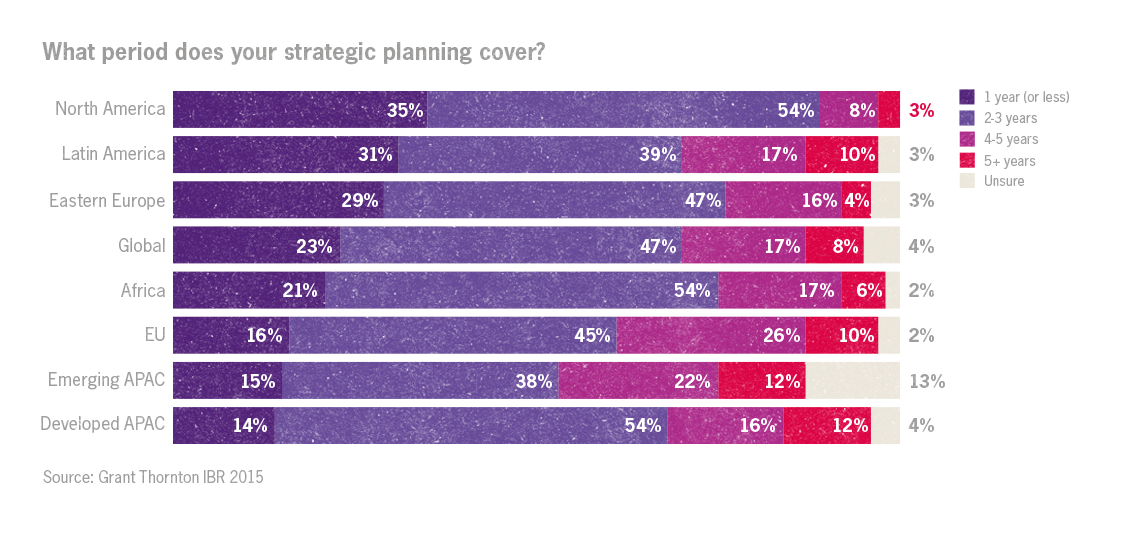 Companies need to consider whether their strategic planning process encourages decision's to be made with an appropriate balance of short and long-term objectives, and whether executive management compensation is aligned with the company's strategic goals.