Our progressive thinkers offer services to help create, protect and transform value today, so you have opportunity to thrive tomorrow.
Related insights: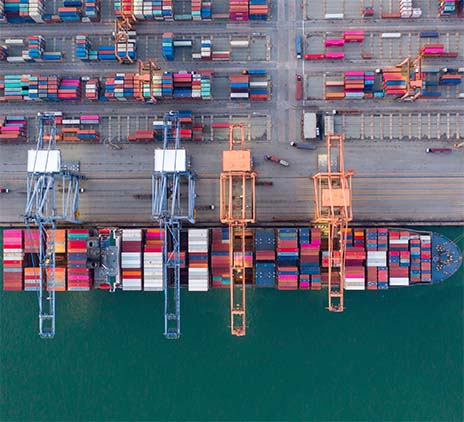 Our services can strengthen your business and stakeholders' confidence. You'll receive professionally verified results and insights that help you grow.
IFRS

The International Financial Reporting Standards (IFRS) are a set of global accounting standards developed by the International Accounting Standards Board (IASB) for the preparation of public company financial statements. At Grant Thornton, our IFRS advisers can help you navigate the complexity of financial reporting from IFRS 1 to IFRS 17 and IAS 1 to IAS 41.

Audit quality monitoring

Having a robust process of quality control is one of the most effective ways to guarantee we deliver high-quality services to our clients.

Global audit technology

We apply our global audit methodology through an integrated set of software tools known as the Voyager suite.
Related insights: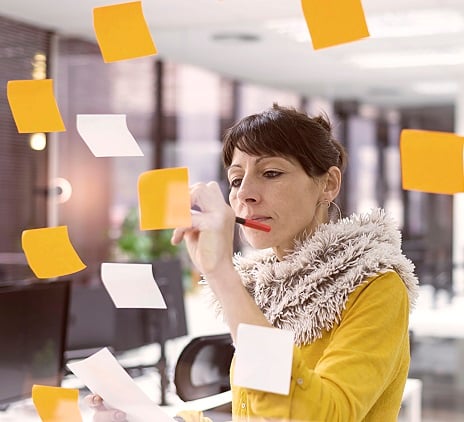 IFRS
IFRS Alerts
IFRS Alerts covering the latest changes published by the International Accounting Standards Board (IASB).
Our tax services help you gain trust and stay ahead, enabling you to manage your tax transparently and ethically.
Related insights: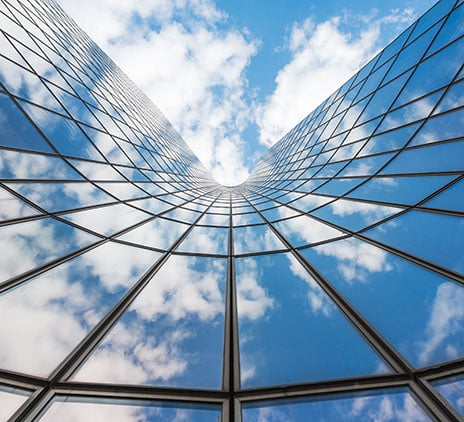 Old skills gaps, new skills gaps
Mitchell says the cracks are beginning to show in Canada: "There isn't a lot of excess capacity in the workplace. The economy is approaching full employment so we're starting to see old skills gaps reappear as well as the emergence of new ones."
He says: "If you look at Canada's manufacturing sector, we're really short of basic roles like machine tool operators – people who can set up and operate a variety of computer-controlled or mechanically controlled machine tools to produce precision metal parts – and tool and die makers. Our SMEs are trying to expand following the depths of the recession and they're having a hard time finding skilled tradespeople like welders and electricians – a lot of those jobs left us in 2008 and now those companies have bounced back they're finding entire workforces have evaporated."
At the same time, Mitchell says next generation technical jobs that require knowledge of IT, analytics, automation or AI are in high demand. "Over the past ten years, SMEs in advanced manufacturing sectors like aerospace, sustainable energy and telecommunications have taken off, putting additional pressure on the labour market. A wide range of skills are in short supply, from programming to integration, given that many of these workers are currently employed in the larger automotive, energy and mining industries. Filling these roles is high on the agenda for a lot of SMEs," he says.
Hard and soft skill shortages: exploring the causes
Of course, it's not just a lack of hard skills. As Alistair Cox, CEO of recruitment firm Hays, wrote recently : "While technical skills, specifically around data and technology, are in great demand, soft skills continue to be as, if not more, important to employers. While the best technical skills can be taught, they will have limited impact unless your business is equipped with managers who understand what motivates their employees, can communicate with their team effectively and listen. Organisations that can marry the best technology and 'technical' skills with teams who have an abundance of emotional intelligence will win."
The million-dollar question is how to achieve that victory. "It's hard to point the finger at just one aspect," says Mitchell, "but with hard skills, fashion is obviously a factor. It's simply not as glamorous or fashionable to go into the trades any more even though salaries are very high. A crane operator in Canada can earn more than a doctor – upwards of CAN$150,000.
"In Canada we also have to look at a school system that places more emphasis on academic pursuits like humanities and political science and less on skills development. It's led to a disconnect between what the market wants and what the system is supplying."
As far as soft skills are concerned the situation appears to be getting worse in Canada, says Mitchell. "Symptoms of this are poor writing ability and a lack of basic math competencies. At the core, the problem traces to a combination of inconsistent school standards, relaxed parenting and social media, which encourages sloppiness over richness of thinking and communication."
"On the other hand, people up to the age of around 35 do have soft skills that my generation never had. They're more team-based and collaborative. So while there is a shortage of soft skills I wouldn't necessarily say it's a game breaker."
Opportunities for SMEs
Mitchell sees two ways to overcome the problem. The first is workforce education and training. "There is a lack of this in Canada and it's not necessarily because the government doesn't provide incentives or schools don't have a full range of services and courses. Instead, it's because a lot of SMEs don't have the vision and patience to develop their workforces in terms of critical hard and soft skills. Fundamentally, this is a management failure."
His second suggestion is the pragmatic and clever use of technology. A lot of the time, SMEs are behind the curve compared with larger organisations in terms of using workflow management or collaboration tools. If SMEs use these tools, they can empower their talent to be even more productive, collaborative, problem-savvy and innovative than their employees currently are. So not only do you need to train people better but you also need to use the technology, the tools that allow them to be better.
"Certainly, at Grant Thornton, we won't have a strategy conversation with an SME without having a capability conversation around skills, culture and technology," he says.
Building sustainable businesses for the future
Keely Woodley, who is Head of human capital at Grant Thornton UK and leading an inquiry into the future of work, agrees that education is key. "Providing training for people entering the workforce, as well as for those already there, will help close the skills gap at the medium to high level – and these are the types of jobs that really drive an economy forward.
"Governments also have a role to play in making this more immediately attractive to employers, perhaps through the tax system, but bosses need to recognise that 'upskilling' is in their interest," she says.
To stay ahead, Keely recommends businesses monitor other organisations in their sector and try to do it better. Recruiters should also be flexible, open-minded and treat interviews like two-way conversations, respecting the needs of each candidate.
"Loyalty tends to be bred from non-money factors such as status, responsibility and environment," she says. "Looking at your recruitment and retention policies from a holistic perspective will help to create an engaged workforce, which is what builds sustainable, successful businesses."
Finding that 'light-bulb' moment
Mitchell has no doubts about the gains for firms that get it right: "It's a massive opportunity. One of the metrics we often look at when we're doing an analysis of a firm's financial and competitive position is a simple metric: revenue and profit per employee.
"That key performance indicator is a strong driver of growth and profitability. It links directly to technology, talent and capability – and ultimately soft and hard skills. Companies that do well on this measure tend to put up market-leading financial and business results. When you compare these performers with an under-performing SME and highlight other best practices across different sectors, a light-bulb will go on in their CEO's head and we end up having an in-depth skills, training and technology conversation with them."
To find out more about the opportunities around skills and recruitment, contact Keely Woodley or one of our member firm talent specialists.
Seven tips to overcome talent shortages