Digital risk
How to better manage digital risk
Cyber threats continue to soar. So what's the solution? Our advice is to build a wider 'digital risk' function which integrates data privacy and cyber security. But where should you start?
IFRS
Insights into IFRS 16
Are you ready for IFRS 16? This series of insights will help you prepare.
Tax
Say goodbye to the arm's length principle
After a slow and tentative start, the OECD's push for a solution on how to allocate and tax the profits from digital business is gathering momentum.
Technology, media & telecommunications

Home
International Business Report (IBR)
TMT outlook: Can tech spend buoyancy keep the industry airborne?
Uncertainty is mounting for technology, media and telecommunications (TMT) businesses amidst a turbulent economic and political backdrop, according to the latest research from Grant Thornton. But with businesses in other industries increasingly looking to new technologies as the path to transformation, this is also a time of opportunity. So how can the TMT industry ride out the turbulence and thrive?
Matt Tierney named Grant Thornton global insurance leader
Based in the US office in Philadelphia, Pennsylvania, Matt Tierney works in Grant Thornton's business advisory services practice and is the US's regional insurance practice leader.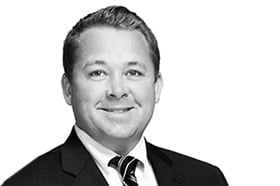 Helping his clients navigate through ever-changing global markets, Matt has a wealth of experience in business consulting services. He has worked in the United States, United Kingdom (London), Bermuda and Germany. Matt helps design and oversee Grant Thornton's largest insurance advisory projects globally.
Throughout his career, he has served a select group of leading US and international insurers, and has maintained a concentration in the P&C, health and life insurance lines. Matt brings a breadth of experience in finance and insurance operations helping clients drive organisational redesign. He has in-depth knowledge of both the functional and technical components related to business reengineering and change management.
In this global role, Matt will work with Grant Thornton member firm insurance practice leaders around the world on how to best service the needs of large insurance companies.
"I am very excited to take on the role," said Matt, "Grant Thornton is well-suited to help the insurance industry, which faces many challenges, including the need for greater operational efficiency and incorporating technology. The pressure on insurance companies to thrive in a new age of customer acquisition and engagement will require significant investment in both areas to help them stay relevant."
At Grant Thornton, our experts provide the clear insight insurers need to respond effectively to these strategic challenges. We also work with regulators to develop a modern, effective framework for the industry and advise insurers on how to thrive in the evolving regulatory context.
Our global network covers over 130 countries, providing on-the-ground experience to help you expand into, and develop your business in new territories. Our teams are led by experienced partners who will work closely with you to help your business flourish.
Global insurance leader
Principal, business advisory services; regional practice leader, insurance
Philadelphia, PA
T +1 215 701 8822
F +1 215 561 1066
E matt.tierney@us.gt.com