Digital risk
How to better manage digital risk
Cyber threats continue to soar. So what's the solution? Our advice is to build a wider 'digital risk' function which integrates data privacy and cyber security. But where should you start?
IFRS
Insights into IFRS 16
Are you ready for IFRS 16? This series of insights will help you prepare.
Tax
Say goodbye to the arm's length principle
After a slow and tentative start, the OECD's push for a solution on how to allocate and tax the profits from digital business is gathering momentum.
Technology, media & telecommunications

Home
International Business Report (IBR)
TMT outlook: Can tech spend buoyancy keep the industry airborne?
Uncertainty is mounting for technology, media and telecommunications (TMT) businesses amidst a turbulent economic and political backdrop, according to the latest research from Grant Thornton. But with businesses in other industries increasingly looking to new technologies as the path to transformation, this is also a time of opportunity. So how can the TMT industry ride out the turbulence and thrive?
Grant Thornton welcomes European Parliament plenary approval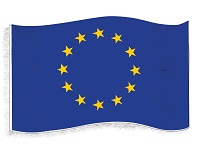 Grant Thornton welcomes the European Parliament's plenary approval of the Regulation and Directive to reform the European audit market, which will substantially address investor concerns over auditor communication, long tenure, and excessive volume of non-audit services.
"We welcome the agreement as helpful to European investors and we anticipate that the measures will have long-term, meaningful impact," said Ed Nusbaum, Grant Thornton global CEO.
"The audit reform discussions in the EU, the UK, the Netherlands, India and elsewhere have raised the profile of investor concerns. It is clear that some companies have noted the concerns and are already reacting accordingly, but addressing these concerns in the law ensures that there will be change across the European market and that change will be permanent."