Digital risk
How to better manage digital risk
Cyber threats continue to soar. So what's the solution? Our advice is to build a wider 'digital risk' function which integrates data privacy and cyber security. But where should you start?
IFRS
Insights into IFRS 16
Are you ready for IFRS 16? This series of insights will help you prepare.
Tax
Say goodbye to the arm's length principle
After a slow and tentative start, the OECD's push for a solution on how to allocate and tax the profits from digital business is gathering momentum.
Technology, media & telecommunications

Home
International Business Report (IBR)
TMT outlook: Can tech spend buoyancy keep the industry airborne?
Uncertainty is mounting for technology, media and telecommunications (TMT) businesses amidst a turbulent economic and political backdrop, according to the latest research from Grant Thornton. But with businesses in other industries increasingly looking to new technologies as the path to transformation, this is also a time of opportunity. So how can the TMT industry ride out the turbulence and thrive?
Ed Nusbaum appointed to a second term as global CE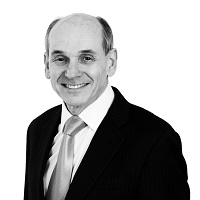 Ed Nusbaum has been appointed for a second term as global CEO of Grant Thornton, it was announced today.
"I am honoured and look forward to working alongside our 38,500 people in 120 countries in our continued mission to provide quality services, thought leadership in the profession, and help our clients and people unlock their potential for growth," said Nusbaum.
The Grant Thornton Board of governors voted unanimously for the reappointment for a further term of three years. He will continue in the role until December 2017.
Ed Nusbaum was appointed global CEO in January 2010. In 2012, the global organisation grew at a 10.4% rate, faster than its major global competitors and for the first time was named International Accounting Bulletin's Network of the Year. This last December Grant Thornton announced 2013 global revenue growth of 8.1%, leading the global accounting organisations for a second straight year, as revenues grew to US$4.5 billion.
Prior to his role as global CEO, he served as CEO of Grant Thornton US from 2001-2010 during which time the firm tripled revenues and workforce, growing faster than any other US national accounting firm during this period.
Ed studied accounting at the Ohio State University, received a Masters of Science in Management from Purdue University and then started his career with Grant Thornton. He held numerous roles while with the US firm prior to being named US CEO, including running the Philadelphia office and the firm's professional standards group. He currently sits on the Financial Accounting Foundation and the Global CEO group, comprised of CEOs from the six largest global accounting organisations.